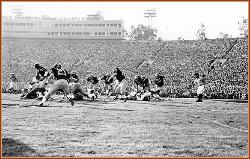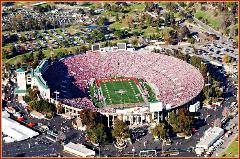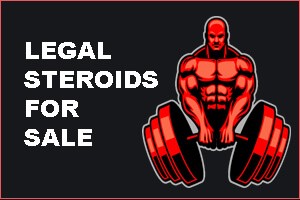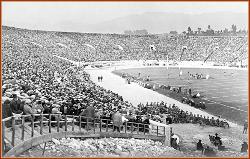 Busch Stadium
Busch Memorial Stadium, or Busch Stadium was the home of the St. Louis Cardinals
Major League Baseball team from May 12, 1966 to October 19, 2005. It opened four
days after the last game was played in their old home, Sportsman's Park (which had
also been known since 1953 as Busch Stadium).

The stadium was designed by architect Edward Durrell Stone. The roof's arched design
echoed the iconic Gateway Arch, which was completed only a year before Busch
Stadium officially opened. It was one of the first multipurpose facilities built in the United
States from the early 1960s through the early 1970s, along with those in Washington,
D.C., Atlanta, Pittsburgh, Cincinnati, Philadelphia and some others. Having hosted its
last game, it further reduces the very short list of baseball's few remaining "cookie
cutters" and other multipurpose facilities. The original design of the stadium had called
for a baseball-only format, but the design was altered to accommodate football, a fact
which arguably shortened its existence. The stadium was destroyed by wrecking ball in
late 2005, and part of its former footprint is used by its replacement stadium of the
same name.