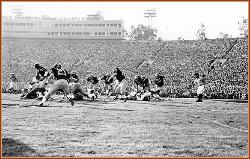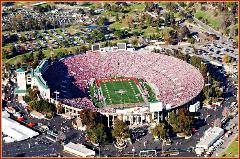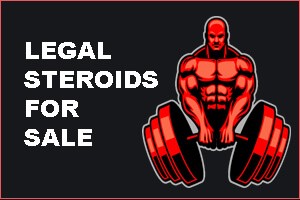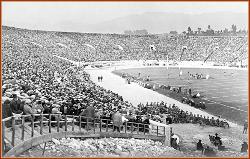 Cox Arena
Built in the old football stadium, the Aztec Bowl, Cox Arena is the finest arena in the
Mountain West Conference. It is located on the San Diego State University (SDSU)
campus. Built in 1997, it seats 12,414 for basketball and up to 12,845 for concerts.
Cox Arena also hosts SDSU's commencement ceremonies. Previously, the Aztecs
played at Peterson Gym.

Cox Arena hosted the men's NCAA basketball tournament first and second rounds in
2001 and 2006. Cox Arena also hosts the annual SLAM basketball event. In 2006,
the participants were Arizona, Oklahoma State, Ball State and SDSU.

San Diego State Aztec basketball games are one of the best shows in college
basketball. The introductions are the best in the game. And the locals personalities
add more excitement to the show; especially with Chet, dubbed "the hardest working
man," who does not look the least bit athletic, but can do cartwheels up and down the
court only to be finished with the splits.

Cox Arena has also hosted WCW Bash at the Beach in 1998. In 2007 will be the home
of the expansion San Diego Shockwave indoor football team.