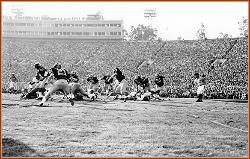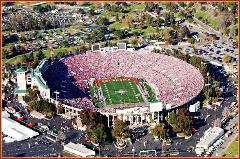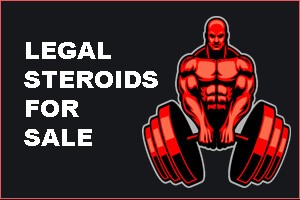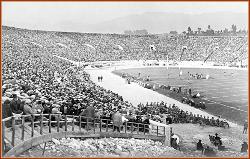 Chase Field
Chase Field, also known as The BOB (after its original name, Bank One Ballpark), is a
stadium located in Phoenix, Arizona across the street from the US Airways Center,
which is used by many local teams including the NBA's Phoenix Suns. Chase Field's
main concern is with baseball, being home of Major League Baseball's Arizona
Diamondbacks. Starting in 2006, Chase Field will also be home to the annual Challenge
at Chase, a baseball game between in-state and Pac-10 rivals Arizona State University
and the University of Arizona.

History of Ballpark
Construction on the park began in 1996, and was finished just before the
Diamondbacks' first season began, in 1998. It was only the second MLB stadium to
have a retractable roof (after Toronto's SkyDome; others are now in Houston,
Milwaukee, and Seattle). It was also the first ballpark to feature natural grass in a
retractable roof stadium. Chase Field also has a swimming pool, located in right center
field, which is rented to patrons. The ballpark also features a dirt strip between home
plate and the pitcher's mound, one of only two current ballparks to do so (Comerica
Park in Detroit is the other).

It hosted Games 1, 2, 6, and 7 of the 2001 World Series between the Arizona
Diamondbacks and the New York Yankees. The Diamondbacks, who won all four
games at The BOB, won the world championship that year in dramatic fashion. With the
bases loaded in the bottom of the ninth inning of game seven, D-Backs outfielder Luis
Gonzalez sent a bloop single over the head of Yankees shortstop Derek Jeter to score
the game winning run from third base. The Diamondbacks overcame Yankees pitcher
Mariano Rivera, arguably one of the greatest postseason closers of all time, to claim
the state of Arizona's first major league professional championship.

George W. Bush used the stadium for a post-debate supporters rally in October 2004,
during the Presidential Election.

Chase Field was originally named Bank One Ballpark after Bank One of Chicago, giving
rise to its nickname ("The BOB"). After Bank One merged with New York-based Chase,
the name change was announced on September 23, 2005.

In March 2006, Chase Field played host to three first-round games of the World
Baseball Classic.