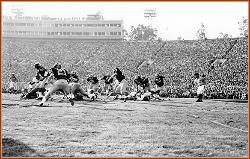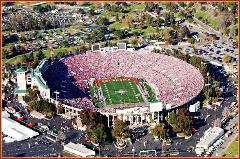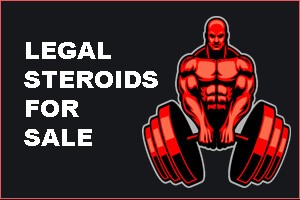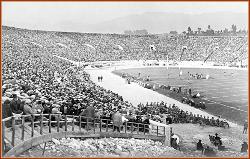 Tropicana Field
This dome is not fit for baseball. Bud Selig made a horrible decision giving a team to the
Tampa Bay area without securing a new stadium deal. Even though a $85 million
upgrade in1996 fixed many of this stadiums' issues, it is still not suitable for baseball.

In March 2000, Tropicana Field became the first Major League Baseball stadium to install
FieldTurf, a revolutionary synthetic grass. The first professional baseball game played
on the new surface occurred on April 7, 2000, when the Rays hosted the Cleveland
Indians in their home opener. FieldTurf is better than AstroTurf, but it is still not OK for
baseball. Baseball should only be played on real grass.

It is amazing that this stadium was built for baseball because it would be better suited for
any other sport. There have been 16 other sports and competitions presented in the
facility. These include hockey, basketball, football, sprint car racing, gymnastics, soccer,
tennis, weightlifting, ping-pong, karate, motorcycle racing, equestrian events, track and
figure skating.

The facility has set attendance records in a number of sports. During their three seasons
playing in the building, the Lightning established the top 20 attendance marks in NHL
history. On April 23, 1996, a crowd of 28,183 attended Game Four of the Eastern
Conference Quarterfinals between the Lightning and the Philadelphia Flyers - the largest
single-game attendance figure in NHL history.

The Arena Football League's Tampa Bay Storm set all its records while playing in the
facility, including the largest single-game record of 28,746. In 1990, Davis Cup tennis was
played at the dome, with a record crowd of 53,150 attending the three-day event. Also in
1990, 25,710 NBA fans saw the Chicago Bulls play an exhibition game against the Seattle
Supersonics in what was then the largest crowd ever to attend a basketball game in the
state of Florida. That figure was surpassed first by the 26,102 who attended the 1994
first-round NCAA Regionals, then again on March 20 and 22, 1998, when sellout crowds
of 40,589 - a record for a non-Final Four game - watched the NCAA Regional and
semifinal games featuring Syracuse, UCLA, Duke and Kentucky. The 1999 Final Four,
featuring Duke, Ohio State, Michigan State and eventual-champion Connecticut, drew
capacity crowds of 40,632 and 39,113 on March 27 and 29. The largest crowd to date -
47,150 - appeared at the Aug. 11, 1990, concert featuring The New Kids on the Block.
What else can be said about a baseball stadium that set its record attendance for New
Kids on the Block.