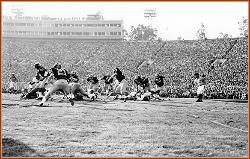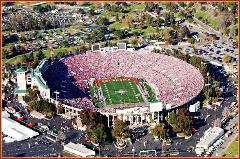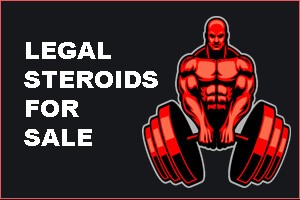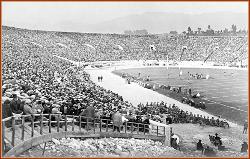 Groves Stadium
Groves Stadium is located in Winston-Salem, North Carolina, and is the home
field of the Wake Forest University Demon Deacons. The stadium opened in
1968 and holds 31,500 people.

The stadium name goes back to the original stadium at the original location
of Wake Forest (Wake Forest, North Carolina). The old stadium was financed
by Henry Groves, and when the school announced the move to
Winston-Salem, he and his brother, Earl, decided to make a further
contribution to the school to keep their name on any new stadium. After
moving to Winston-Salem, many games had to be played in Bowman Gray
Stadium while the project to build a new stadium met many setbacks. It was
not until 1966 that the final fundraising was done, and the stadium opened in
September of 1968, with the Deacons losing to old rival NC State. The
former Groves Stadium became the home football field for Wake
Forest-Rolesville High School and is today known as Trentini Stadium.

The stadium consists of two bowed grandstands on either side of the field.
The southeast endzone is known as "Deacon Hill," and is used for berm
seating during games. The Bridger Field House, built in 1998, is located in
the northwest endzone. In the summer of 2006 the natural grass surface was
replaced with FieldTurf.

The stadium is part of a larger complex east of the main campus at the
corner of Deacon Boulevard and University Parkway, which includes Ernie
Shore Field and Lawrence Joel Veterans Memorial Coliseum.

With great success during the 2006 season, including a BCS bid in the
Orange Bowl, the Wake Forest Athletics Department announced plans to
further the renovations on Groves Stadium, including the construction of a
new press box set to open in 2008 named Deacon Tower. The press box will
be the centerpiece of the third of six levels of renovations set to take place at
Groves Stadium. Previous renovations included the bricking of the facade of
the grandstand in 2005 and the implementation of FieldTurf in 2006.