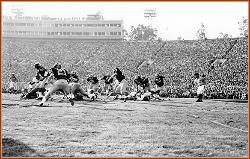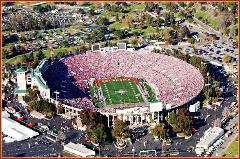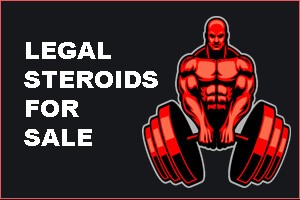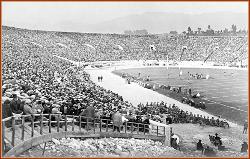 Kelly-Shorts Stadium is a stadium in Mount Pleasant, Michigan. It is primarily used for American football, and is the home field of the Central
Michigan University Chippewas. The stadium opened in 1972 and holds 30,199 people. It is located on the Southeast campus, along with most of
the other athletic facilities.

Originally named for R. Perry Shorts of Saginaw, a 1900 graduate and generous donor to the stadium project, Perry Shorts Stadium opened on
November 4, 1972 with a win over Illinois State University. Originally only seating approximately 20,000 in the two sideline grandstands, it was
renamed in June of 1983 to include the name of Kenneth "Bill" Kelly, a longtime football coach whose teams' success was the impetus behind
building a new stadium. In 1997, 10,000 seats were added in the south endzone, and the two-tiered press box was added, to bring capacity up to
its current level. The original artificial turf, the first used in the state of Michigan, has been replaced three times, most recently in 2004 when it
was changed from Astroturf to FieldTurf.

The stadium has also been used as a site for other events, including high school football playoff games and graduation ceremonies.