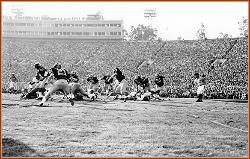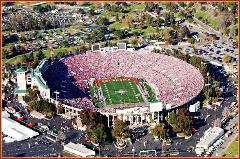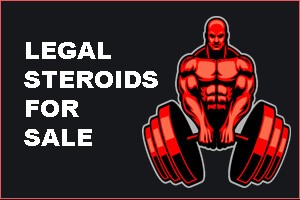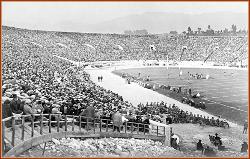 Oklahoma Sooners

The University of Oklahoma was a charter member of the Southwest Athletic Conference
(SWC) during its formation in 1914. Five years later, in 1919, OU left the SWC and
joined the Missouri Valley Intercollegiate Athletic Association. In 1928, this conference
split, and OU remained aligned with the teams that formed the Big Six Conference. Over
the next 30 years, more schools were added and the conference underwent several
name changes, incrementing the number each time up to the Big Eight Conference
where it remained until 1996. Four more universities were added then and the name was
changed one more time to its current form: the Big 12 Conference.

Football

The Oklahoma Sooners football program is a college football team that represents the
University of Oklahoma (OU). The team is currently a member of the Big 12 Conference,
which is a Division I Bowl Subdivision (formerly Division I-A) of the National Collegiate
Athletic Association (NCAA). The program began in 1895 and is winningest program of
the modern era (post World War II) with 524 wins and a winning percentage of .761
since 1945.[1][2] The program has seven national championships, 40 conference
championships, 142 All-Americans, and four Heisman Trophy winners. In addition, the
school has had five coaches and 17 players inducted into the College Football Hall of
Fame[3] and holds the record for the longest winning streak in Division I-BS history with
47 straight victories. The team is currently coached by Bob Stoops and home games
are played at the Gaylord Family Oklahoma Memorial Stadium in Norman, Oklahoma.


Pre-Owen Era (1895 - 1904)

The football program at the University of Oklahoma is the most famous aspect of
Sooner athletics. Football at OU made its start in September 1895, 12 years before
statehood and one year after the first organized football game in Oklahoma Territory.
The team was organized by John A. Harts, a student from Winfield, Kansas who had
played the game in his home state.[4] That first team was composed of mostly
non-students, such as a local fireman. That first "season" saw the team go 0-1, being
blanked 0-34 by a more experienced Oklahoma City Town Team (the Sooners could not
even muster a first down). The first game was played on a field of low prairie grass just
northwest of the current site of Holmberg Hall. Several members of the OU team were
injured, including Coach Harts, and by the end of the game, the OU team was borrowing
members from the opposing squad so they would have a full lineup. After that year,
Harts left OU to prospect for gold in the Arctic.[5]

The team got its first real coach in 1897 when the new modern language professor,
Vernon Louis Parrington, was drafted as head coach (they played two games in 1896
with no coach). Parrington played some football at Harvard and was more exposed to
football being from the east coast. In his four years as head coach (1897-1900),
Parrington's teams racked up 9 wins, to one loss and two ties.[6] After the 1900 season,
football began interfering with Parrington's teaching, his real passion. He stepped down
as head coach shortly thereafter and went on to win the Pulitzer Prize for History in 1928
at the University of Washington.

The Sooners had three coaches over the next four seasons. Fred Roberts led the
Sooners to a 3-2 season in 1901, Mark McMahon recorded an 11-7-3 record in his two
years as coach from 1902 and 1903, and Fred Ewing recorded a 4-3-1 record in
1904.[6] The most notable event of those four years came in 1904 when OU had its first
match against its instate rival, Oklahoma A&M. The game was played on November 6,
1904 at a park in Guthrie, Oklahoma. The OU team soundly defeated the Oklahoma
Aggies 75-0, but it was an unusual touchdown that is remembered most of that game.


Owen Era (1905 - 1946)
After ten years of football, the program began to get serious and started looking for a
permanent coach, Bennie Owen. Owen was a quarterback on the undefeated Kansas
team of 1899 led by famous coach Fielding Yost. Owen's previous team beat OU twice
in 1903 and 1904, so the Sooners were familiar with his ability. Owen's first two years at
OU were spent between Norman and Arkansas City as OU did not have in the budget
enough funds to keep him there all year around. The early years of Owen's tenure were
tough for budget reasons. Due to a low travel budget, his teams would regularly have to
play as many as three games in one trek.[4] For instance, in 1905, his squad played
three teams in three Kansas cities in five days and again in 1909 when they played
three games in Missouri and Texas in six days. In Owen's first year, 1905, he gave OU
its first victory over rival Texas, defeating them 2-0. Owen's first dominant team came in
1908 when they went 8-1-1, losing only to the powerful Kansas team. His 1908 team
used hand-offs directly to large runners as the forward pass was just becoming
common. His 1911 team, on the other hand, had several small and fast players that the
quarterback would pass directly to. That team went 8-0. Owen had two more undefeated
seasons in 1915 and 1918. 1920 was also Oklahoma's first season in the stronger
Missouri Valley Conference. In the new conference, they went 6-0-1 tying only Kansas
State University. During Owen's 22 year career at OU, he went 122-54-16, a 67.7%
winning percentage. In 1951, he became the first person from Oklahoma to be inducted
into the College Football Hall of Fame. It was the inaugural year for the Hall of Fame
and Owen was inducted along with many of the biggest names of the game including
Walter Camp, Knute Rockne and Fielding Yost.

The next couple coaches that came after Owen, Adrian Lindsey and Lewie Hardage,
amounted to little, going a combined 30-31-10 over those eight seasons. The next
coach, Lawrence "Biff" Jones, went 9-6-3 in his two seasons at the helm, but he is
credited for reigning in the athletic department's administration, finances, and methods.
The whole football program was placed on a solid footing necessary for success in
modern times. Jones was a "blunt-spoken, hard-nosed military man" who graduated
from West Point in 1917.[7] Jones coached Army from 1926 to 1929 and then was the
head coach of Louisiana State University. He was fired from LSU after refusing
then-governor Huey Long's request to address the team during halftime of a game.[8]
His tenure at Oklahoma came during the Dust Bowl. The dust storms were so thick it
would block the sun and the players would be covered in dust at the end of practice.[7]
In 1954, Jones was inducted into the College Football Hall of Fame.

In 1937, Tom Stidham became the coach. Stidham took the solid footing put in place by
Jones and stood on it. In his four seasons, Stidham's team went 27-8-3 for a winning
percentage of 75%.[6] When he left in 1941, his assistant coach, Dewey Luster
succeeded him. After Luster's first season, a 6-3 season, the Japanese attacked Pearl
Harbor. As was the case with schools all over the country, many players left the team to
join the military.

Luster stepped down after the 1945 season due to ill health. The OU Board of Regents
interviewed several candidates for the new head coaching job and one of those men
was Jim Tatum. With him, he brought another coach, Bud Wilkinson, who would be his
assistant coach. The Board was so impressed with Wilkinson, they considered hiring
him for the head coaching position but decided against it as it would be unethical. In the
end, they decided to hire Tatum and his assistant over several other coaches including
Paul "Bear" Bryant.[10] Tatum had a relatively successful season finishing with an 8-3
record including a 73-12 win over Oklahoma A&M. When Tatum left for Maryland after
the 1946 season, Wilkinson stepped up.

Wilkinson Era (1947 - 1972)

Bud Wilkinson was a quarterback for the University of Minnesota and won three national championships in the 1930s. His coaching career
began at Syracuse University and then at his alma mater Minnesota. After his service in the U.S. Navy in World War II, he began coaching at a
naval academy in Iowa with Jim Tatum. When Tatum came to Oklahoma, he brought Wilkinson with him. Wilkinson went 7-2-1 in his first year and
tied for first place in the Big Six Conference, the first in an unprecedented string of 14 straight conference titles between 1946 and 1959.
Wilkinson won the school its first national championship in 1950 despite the fact they lost their last game against Bear Bryant's Kentucky team.
That loss was the Sooner's first loss since a season opener loss to Santa Clara University in 1948, 31 games earlier. In 1952, Oklahoma had its
first Heisman Trophy winner in halfback Billy Vessels, a local player from Cleveland, Oklahoma. In 1953, the Sooners opened with a loss to Notre
Dame and tied Pittsburgh the next week. The Sooners would not lose another game for more than three years when they faced Notre Dame in
November 1957, losing 7-0. Wilkinson and his Sooners set a record with 47 consecutive wins, a record that still stands in Division I-A Football as
of 2006. No Division 1-BS team has entered a season with the chance to break that record. During this streak, the Sooners won the national
championship in 1955 and 1956.

Wilkinson's best teams came during the first eleven years of his tenure. In that time, he recorded winning streaks of 31 and 47 games and went
114-10-3, a winning percentage of 90.9%. Wilkinson left Oklahoma after the 1963 season with a record of 145-29-4 and 123 straight games
without being shutout.

During Wilkinson's tenure, another first would be recorded, just not in the record books. Prentice Gautt would become the first black football
player at the University of Oklahoma. Gautt had been a superior student at an Oklahoma City high school. He was a member of the National
Honor Society and president of his senior class. During his junior and senior years of high school, he helped his team amass a 31 game win
streak. He was also the first black player to participate in the state all-star game.[11] Gautt was not the first black player to try out for the team,
three others had two years earlier. Two could not afford to continue and dropped out, and one was injured. Because of Gautt's academic
success in high school, he was supported financially by a group of local black doctors and pharmacists. A couple months into his freshman year,
Gautt was placed on athletic scholarship and the money was returned to the investors. Unfortunately, members of Gautt's team were not as
excited to play with him and he was with them. One player even left Oklahoma because he refused to play with an African American.[11]
However, Gautt's attitude eventually grew on them. After a freshman game in Tulsa, Gautt was refused service in the restaurant where the team
was scheduled to eat. His teammates abruptly left and found an eating establishment that would also serve him.[11] Oklahoma also had to stay
at a different hotel during Gautt's eligibility in Fort Worth, Texas because their normal hotel did not permit blacks.[11] Gautt broke out as a
player in 1958. In 1959, he was named the Orange Bowl MVP. He was inducted into the College Football Hall of Fame in 1985.

Wilkinson's assistant coach, Gomer Jones, took over as head coach in 1964, a move Wilkinson engineered himself. His first year would prove to
be a sharp contrast from Wilkinson's early years as the Sooners went 6-4-1.[12] The season saw them start 1-3 with three consecutive losses to
USC, Texas and Kansas. But the hardest loss came in the Gator Bowl to Florida State. Prior to the game, it was found that four of the better
players had signed professional football contracts before their college eligibility had expired. Those four were dismissed from the team prior to
the bowl game.[13] Oklahoma lost this game 36-19. The next season's team fared no better, going 3-7, Oklahoma's worst record, percentage
wise, since it went 0-1 its inaugural season in 1895. This brought the Jones era to a quick close, although he did remain at Oklahoma as the
athletic director, a role he also held when he was head coach.

Following Jones's 9-11-1 record, Oklahoma brought in a young coach from the University of Arkansas named Jim Mackenzie. He wanted
discipline for his team so he set a curfew for his players and required them to enroll in physical education class.[14] His season saw an
improvement from the previous, but it still did not meet the expectations of Sooner football that Wilkinson had set. The 1966 team went 6-4 with a
win in the Red River Shootout over rival Texas coached by former Oklahoma running back Darrell Royal, their first win over Texas since 1957.
They also beat the number four team in the land, rival Nebraska by a score of 10-9. The 1966 season showed promise for the young coach, but,
on April 28, 1967, at the age of 37, Mackenzie died of a heart attack.

After the 1964 season, Chuck Fairbanks, an assistant coach at the University of Houston, was offered a job at Tennessee. He wanted to accept,
but it was the middle of the summer and unusually late for a coaching move, so he decided to stay loyal to Houston and he remained there. After
the next season, he was offered a position as an assistant on Mackenzie's staff at Oklahoma, a position he felt was a better job than the
Tennessee position.[15] Immediately after the 1965 season, Fairbanks was offered a job at Missouri with the promise that he would be the head
coach within four years.[15] He declined and stayed at Oklahoma. Four months later, Coach Mackenzie died and Fairbanks was named head
coach. It did not take long for Fairbanks to turn the team around. His first season, in 1967, his squad went 10-1. They entered their sixth game
with a 5-1 record (their only loss was a two point loss coming to rival Texas) and unranked[16] and beat ninth ranked Colorado, 23-0. This
propelled Fairbanks's team to a number eight ranking. They continued their romp through the season and beat the number two team in the
country Tennessee 26-24 in the Orange Bowl. They finished the season ranked number three in the country.

Fairbanks lost four games in each of the next three seasons. Despite the relatively mediocre record of those years, several great players came
through Fairbanks' program. One of those players was Steve Owens. Owens was born in Gore, Oklahoma in 1947. After an impressive year in
1969, despite Oklahoma's record, Owens was named the Sooner's second Heisman Trophy winner. Many believe that Owens saved Fairbank's
career by helping defeat rival Oklahoma State.[7]

It did not take long for Fairbanks to return the team to form. His 1970 team tied Bear Bryant's Alabama team in the Bluebonnet Bowl to finish as
the number 20 team in the country. They began the 1971 season ranked number ten. In consecutive weeks, they beat number 17 Southern Cal,
number three Texas, and number six Colorado.

This flurry of early season wins propelled them to a number two national ranking and setting the stage for one of the great college football
games of the century against top-ranked Nebraska. Oklahoma was led by quarterback Jack Mildren and running back Greg Pruitt. The team was
a scoring machine, averaging 44.5 points per game, the second highest in team history.[17] Equally impressive that season was Pruitt's nine
yards per carry (for comparison, Heisman Trophy winning running back Barry Sanders averaged 7.64 yards per carry his record breaking 1988
season in which he had 2,628 rushing yards). On November 25, 1971, Nebraska edged Oklahoma, 35-31 in what was to be the only loss of the
season for either team. Oklahoma went on to beat Oklahoma State number five Auburn to finish the season ranked number two.

Fairbanks closed out his career at Oklahoma the following year with a win in the Sugar Bowl over Penn State after having lost once all season,
to Colorado. Following this season, Fairbanks accepted a position with the NFL's New England Patriots. He left behind a mess for the new head
coach, Fairbank's offensive coordinator, Barry Switzer.



Switzer era (1973-1998)

Soon after Barry Switzer took the reign of the program, the NCAA forced Oklahoma to forfeit nine games from the 1972 season due to violations
involving the alteration of transcripts. Fairbanks denied any knowledge of this. As a punishment, the Sooners could not play in a bowl game for
two years. This setback did not stop Switzer's Sooners. His 1973 team finished 10-0-1 with only a tie to the number one ranked USC team.[18]
They finished the season ranked number three after beating seven teams ranked in the top 20. He showed no signs of slowing down the next
season either. Switzer's team finished 11-0 and won the national championship. This was the Sooner's first undefeated season and national
championship since 1956. That team was another high scoring team averaging 43 points per game[17] and was anchored by Steve Davis at
quarterback, Joe Washington at running back and the Selmon brothers (Lee Roy, Lucious, and Dewey) on defense.

Nothing would slow down Switzer's teams in the 1970s. His 1970s teams went a combined 73-7-2 in seven years.[19] In 1978, OU would get its
third Heisman Trophy winner in running back Billy Sims. That year, he set the OU record for most rushing yards in a season with 1,896, a record
that would stand for 26 years. He currently stands at number three in yards per attempt that year with 7.41, behind fellow Sooners Greg Pruitt
and Marcus Dupree.[20] Sims also hold the record at OU for most rushing yards in a career with 4,118.[21] He finished second in the Heisman
race the following year, 1979.[22]

The early 1980s saw the Sooners begin to slip under Switzer. They lost four games in 1981, 1982, and 1983. It was the first time they lost four
games in a season since 1970 under Coach Fairbanks. However, eight of those twelve losses came to the likes of USC, Texas, Nebraska and
Ohio State. They began to turn around in 1984 when they went 9-2-1 and were ranked number six at the end of the season. The 1984 team
featured Buster Rhymes at wide receiver, Spencer Tillman at running back and Tony Casillas. Over the next three years, the team continued to
grow and went 11-1 each of those three years (with all three losses coming to Miami), including a national championship in 1985 (they finished
ranked number three in 1986 and 1987).[23] Many great Sooner athletes came through the program during these years, including two-time
Butkus Award winner Brian Bosworth, tight end Keith Jackson and quarterback Jamelle Holieway. While Switzer was not able to match Wilkinson's
unimaginable string of 13 consecutive conference championships, he was able to rack up 12 of his own during his career at Oklahoma.

In 1988, it all came crashing down for Switzer. His team was placed on probation by the NCAA for violating several rules. In a six month time
frame, there was a shooting and a rape in the athletic dorm on OU's campus, Switzer's house was robbed with the help of one of his athletes,
and an athlete was caught attempting to sell drugs to an undercover agent.[24] The three year probation included a two-year ban on TV and
bowl appearances and a reduction in scholarships from 25 to 18.[25]

Succeeding Switzer was his defensive coordinator Gary Gibbs. Gibbs found it hard to please the boosters and administrators with an 8-3 year.
All in all, Gibbs went 44-23-2 but it was his record against OU's rivals that did him in. Gibbs went 2-15-1 against Texas, Nebraska and Colorado.
In addition to his record, many feel Gibbs was not comfortable around alumni, the media, or with being a head coach in general.[25]

To replace Gibbs, OU looked towards the seasoned Howard Schnellenberger, then 61 years old. Schnellenberger had won a national
championship at Miami and turned around the Louisville program. In the end, he was almost too sure of himself. He was quoted as saying, "They
will write books and make movies about my time here."[25] Ultimately, his 1995 team went 5-5-1 and he was done. Many feel he was doomed
from the beginning because of his lack of interest in the history of Oklahoma football; neither its coaches or its players, a fact he was not shy
about. He ordered numerous old files to be thrown out, instead, they were archived without his knowledge.[25]

For the 1996 season, OU hired former player John Blake. Blake was the favorite to succeed Schnellenberger and was backed by Barry Switzer,
Steve Owens, and former OU president George Lynn Cross.[25] However, many were skeptical of Oklahoma's choice for the new coach. He
coaching experience was very limited, especially compared to his predecessor. Blake was an assistant coach for three years in the NFL, a wide
receivers coach for one year at Tulsa, and a defensive assistant at Oklahoma for four years. The skeptics were proven right. In Blake's first
season, he went 3-8. It was the worst record, percentage wise, Oklahoma had experienced since 1895 and is tied for the most losses in one
year (along with Blake's 1997 squad) to this very day. In his three years at Oklahoma, Blake went 3-8, 4-8, and 5-6. It was the first time since
1922-1924 that OU had three consecutive losing seasons. Blake's largest contribution to the team was his recruiting. He set the stage by
recruiting several players that would excel under the next coach, including J.T. Thatcher, Josh Norman, Roy Williams and Rocky Calmus.


The university looked at many candidates to replace Blake. Reportedly, some of those included Barry Alvarez, Jim Donnan, Bob Toledo, Dennis
Franchione, Tommy Bowden, Gary Barnett, and Mike Bellotti.[26] However, OU decided on a 38 year old defensive coordinator from Florida,
Bob Stoops. Stoops was a defensive back at Iowa under coach Hayden Fry and was his team captain and MVP.[27] Stoops built on the
foundation that had been left to him, however weak it was. He brought in junior college quarterback Josh Heupel to run his offense. His first team
went 7-5, starting the season with three wins over non-conference opponents amassing 132 points to their opponents' 31. They lost the next two
games, which included a 34-30 loss against Notre Dame at South Bend.

In 2000, the Sooners opened the season ranked number 19,[28] the first time they opened the season ranked in five years. The Sooners
opened 4-0, cruising over its early opponents by a combined score of 176-51. They entered the annual Red River Rivalry ranked number 10
while Texas was ranked number 11 with a record of 3-1. The Sooners beat the Longhorns in what was then the most lopsided upset in the
history of the rivalry with a score of 63-14. Quentin Griffin set the OU record for most touchdowns in a game with six. They narrowly beat the
number two ranked Kansas State 41-31 and then went on to beat the number one ranked Nebraska Cornhuskers 31-14. ESPN's Brent
Musburger said that, "The Sooners' October run of burying Texas, Kansas State and Nebraska is one of the greatest 30-day stretches in
college football history."[29] The Sooners narrowly escaped a loss at the hands of Texas A&M but they pulled out a victory, winning 35-31. They
finished the season with a win over Florida State in the BCS National Championship Game and claimed the Sears Trophy. At the end of the
season, quarterback Josh Heupel had the top two spots on the list of OU's season passing records. In 1999, he threw for 3,850 yards and in
2000, he threw for 3,606 yards.[30]

Stoops' teams continued to excel. He brought his 2003 team and 2004 team back to the BCS title game, but both contests ended in a loss. His
2003 team was the highest scoring team in OU's history, scoring 601 points compared to 214 by the opponents. This season included seven
games of 50 points or more, a 77-0 beating of Texas A&M and a 65-13 beating of Texas, both schools' biggest loss. The team was upset in the
Big 12 Championship Game and eventually lost to LSU in the BCS title game. That year, Jason White became OU's fourth Heisman Trophy
winner.

In 2005, Stoops finished the season with an 8-4 record, his worst season record since his inaugural season. That year, redshirt freshman Rhett
Bomar beat out Jason White's backup quarterback, Paul Thompson, for the starting job. Paul Thompson was moved to the wide receiver slot for
the rest of the season. They lost their opening game against TCU and went to open the season 2-3 with additional losses against UCLA (at
UCLA) and against Texas. The team started to improve as the season progressed, especially the young Bomar. The next loss came against
Texas Tech and was a controversial loss. Texas Tech's Taurean Henderson scored on the final play of the game when he was tackled before
he reached the end zone but the refs ruled that he was able to stretch the ball over the goal line before being officially down. The play was
reviewed by replay officials, but video replays were deemed inconclusive.[31] The touchdown gave the Red Raiders the win, 23-21. It was a
setback for the Sooners but they moved on and were able to soundly defeat their instate rival Oklahoma State in Norman by a final score of
42-14. The Sooners finished third in the Big 12 behind the Texas Longhorns (who went on to win the 2005 BCS National Championship) and the
Texas Tech Red Raiders (Oklahoma and Texas Tech both had conference records of 6-2, but Texas Tech won the heads up match and thus is
placed over Oklahoma). The unranked Sooners would represent the Big 12 in the Holiday Bowl and they would play the sixth-ranked Oregon
Ducks. OU went on to beat the Ducks, 17-14; Bomar was named the Bowl MVP and the Sooners finished the season ranked #22.[16]

2006 was a very tumultuous year for the Sooners. One week before fall practice began, returning quarterback Rhett Bomar and J.D. Quinn, a
projected started on the offensive line, were kicked off the team for violating NCAA rules when they received payment for work they did not do.
Paul Thompson, who had played wide receiver in 2005 and had not practiced in the quarterback role for nearly a year, was asked to move back
to quarterback which he did. In mid-September, OU played the University of Oregon for the third time in three years. The Sooners lost this game
33-34. During the game a controvery arose when game officials awarded an onside kick to the Ducks when it should have been Oklahoma's
ball.[32][33] Following the game, all officials were suspended for one game but replay official Gordon Riese said he would take the year off;[32]
later in the year, he would quit completely.[34] Gordon Riese later acknowledged that he knew OU recovered the onside kick but replay rules
prevented him from correcting the on-field officials.[35] A few weeks later, OU lost to rival Texas. Following these setbacks, the team regrouped
and the defense vastly improved. Following the Oregon game, the defense was ranked 97th nationally[36] but by the end of the regular season,
they were ranked 17th.[37] Following the Texas game, OU played Iowa State and soundly defeated them 34-9. However, on the final touchdown
drive for the Sooners, star running back Adrian Peterson suffered a broken collar bone when he was tripped up while sprinting into the end
zone. The Sooners would turn to two untested running back to replace the Heisman-hopeful Peterson, Allen Patrick, a junior, and Chris Brown, a
freshman. The Sooners did not miss a step. The team went on a seven game winning streak to finish Big 12 conference play 11-2. This streak
included road wins over a couple ranked opponents including Texas A&M and Missouri. The defending national champions Texas Longhorns
were favored to win the Big 12 but they suffered two losses to finish their regular season which sent OU to the Big 12 Championship game
against a former rival, the Nebraska Cornhuskers. The Sooners defeated the 19th ranked Cornhuskers 21-7 to win the Big 12 title for the fourth
time under Bob Stoops. The Sooners lost in overtime by a score of 43-42 to Boise State in the Fiesta Bowl. Given all that happened during the
Sooners 2006 season, many consider it to be Stoops's best coaching job.[38]

The football program remains the primary breadwinner for the Oklahoma athletic program. It accounts for 70% of the Athletic Department's
income but just 30% of its expenses.[39] Many great players have come through Stoops's teams and are now players in the NFL. Some of these
players include Tommie Harris, Jammal Brown, Mark Clayton, Dan Cody, Teddy Lehman, Dusty Dvoracek, Davin Joseph, Eric Bassey, Clint
Ingram, Brandon Jones, Chris Chester, Brodney Pool, Brandon Moore, Trent Smith, JD Runnels, Derrick Strait, Jimmy Wilkerson, Roy Williams,
Travis Wilson, Andre Woolfolk, and Mark Bradley.