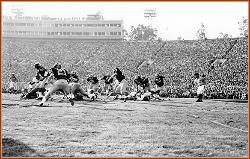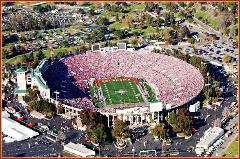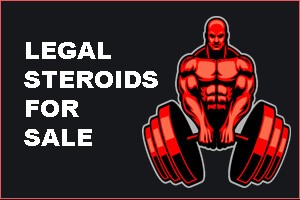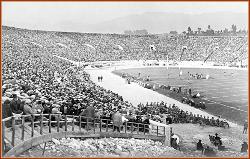 Delay in the Demolition of Tiger Stadium
For stadiums with a rich history, the process is less a demolition, and more a historic
dismantling. This historic dismantling can fetch the city lots of money, and has in city's
such as St. Louis and Philadelphia. The revenue comes from company's bidding for the
right to strip the stadium of goods such as seats, fences, walls, scoreboards, poles, etc.
The stadium memorabilia is then sold to the general public, seats fetch upwards of
$100. And for a stadium with 40,000 seats, this can be very lucrative.

There is a hold-up with the stadium demolition plan in Detroit. The quality of the
stadium memorabilia has deteriorated since the final game. Vandalism has led to the
destruction of Tiger Stadium's best seats; the Tiger's Den seating, and the chemicals
used to dye the seats baby blue for the movie *61 has destroyed many other seats.
The washing process to remove the temporary paint was not thorough, and caused
permanent damage to many of the seats. Since there are fewer seats to resell to the
public, this is causing the bids to come in below the City's estimate. Detroit has been
unwilling to budge on the price it wants for the memorabilia reseller, and because of this,
the demolition has come to a stand still. Out of the 30,000 plus seats with backs
(remaining seats are bleachers), less than 15,000 will be able to be salvaged.

Another delay is nothing new. The last game was played September 27th, 1999, and
the stadium is not on pace to be torn down in the summer of 2007 as planned. So it will
be over 8 years since the last game was played until the stadium is demolished. Even
though there is another delay, this will not change the final outcome of Tiger Stadium.
Mayor Kilpatrick's plan calls for the Tiger Stadium site to become a mixed-use
development of over 150 condos atop 50 retail shops on the 8.5-acre site. There will
also be a little league ball field that is the current infield.

Video of Proposed Plan for Tiger Stadium

H
istorical Retrospective of Tiger Stadium