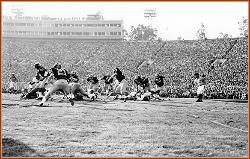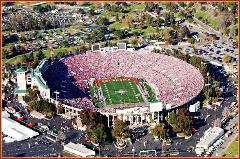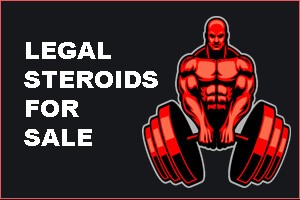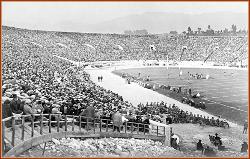 Estadio Azteca is the universally known name for a football stadium in Mexico City.
Designed by Pedro Ramírez Vázquez and built in 1966 for football matches during the
1968 Summer Olympics, it is the 3rd largest football stadium in the world in terms of
capacity, with almost 130,000 seats. It is alternatively known as Coloso de Santa Úrsula.

It is the home stadium of the Mexico national team and the Mexican clubs America and
Atlante and the one-time home of Cruz Azul and Necaxa. It is the only stadium ever to
host two World Cup final matches, in 1970 and 1986. It also hosted the 1986 quarter-final
between Argentina and England in which Diego Maradona scored both the Hand of God
goal and the Goal of the Century, in memory of which a bronze plaque of his goal was
placed outside the stadium. In addition to those notable events, the stadium also hosted
the Game of the Century, when Italy and Germany played in a memorable football match,
won after extra time by Italy 4-3. In honour of this match there is a monument in front of
the stadium.

Estadio Azteca has been host to a wide variety of competitions. Throughout the stadium's
history, it has hosted the following international sporting events:
1968 Summer Olympics
1970 FIFA World Cup
1975 Panamerican Games
1983 FIFA World Youth Championship
1986 FIFA World Cup
1999 FIFA Confederations Cup
American Bowl
The stadium has also hosted international club tournaments such at the Copa InterAmericana and
the Copa Libertadores.

Estadio Azteca has also been used for musical performances throughout its history.
Michael Jackson (1994), U2 (2006), Queen, Elton John, Robbie Williams (2005), Maná,
Juan Gabriel, Gloria Estefan, Jaguares, Lenny Kravitz,Ana Gabriel, The Three Tenors all
have become part of the stadium's mystique. But what perhaps is most remembered
amongst the Mexican people is the visit from the late Pope John Paul II in 1999. The
stadium has also been used for political events, such as Felipe Calderón's campaign
closure in 2006.