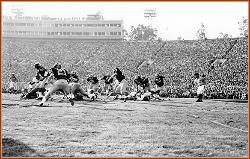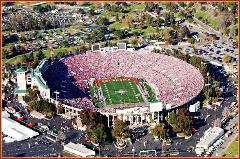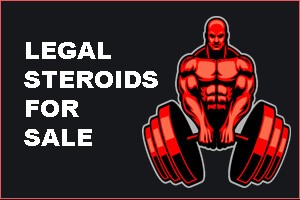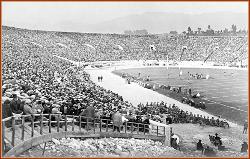 Mbombela Stadium in South Africa
The Mbombela Stadium is a new 43,000 seat stadium to be built as one of ten venues for the FIFA World Cup 2010. It will be located on open
land six kilometers west of Nelspruit with the stadium as the centrepiece of a proposed sports precinct with athletics and cricket as well as other
sporting codes. Construction is scheduled to commence in January 2007 with a completion date at the end of 2008. The Construction contract
has been awarded to a South African French consortium. It is proposed that most of the seats will be covered by a cantilever roof. The roof
supports have been designed to resemble a giraffe. The stadium is close to the Kruger National Park so it is apt that the stadium reflect this
inter-relation. Visitors to this World Cup venue will be able to couple this with a visit to the game reserve.

The Mbombela Local Municipality and the Mpumalanga Province has led the way for the Beautiful Game in SA, with construction work set to begin
in order to make the planned 43 500-seater world class Mbombela Stadium into the envy of SA's sports-mad nation. Before the year is out,
earthworks will have begun at the stadium site near Nelspruit, with the R920-million sports facility set to be ready for use by early 2009. The
Mbombela Stadium has been made possible through the support of the national government, the Mpumalanga Provincial Government and the
Mbombela Local Municipality. The project is the frontrunner in the construction race against several proposed new stadia in other parts of the
country, earmarked to join the Mbombela venue in hosting Fifa 2010 World Cup matches.

The multi-purpose stadium, which is expected to host key soccer and rugby matches, will also be equipped with conference facilities. The
Mpumalanga Premier, Thabang Makwetla, said that the Mbombela Stadium will become one of the finest sports and entertainment assets in the
Mpumalanga Province. "The arrival of the Mbombela Stadium will create major job opportunities for the people of Mbombela and other areas of
our province. The hosting of major sports and entertainment events here, will contribute to major economic impact on the provincial tourism
statistics," said Premier Makwetla. "This venue will create the platform for people from all over SA and other parts of the world, to make the trip to
the Mbombela to share in a common passion in the form of sport and entertainment," he added.