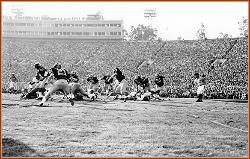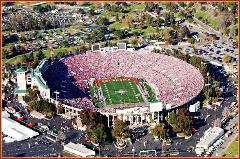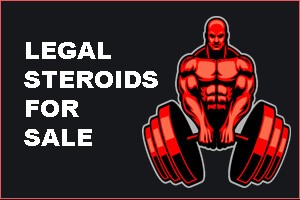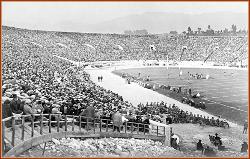 Rollen Frederick Stewart (born 1945), also known as Rockin' Rollen and Rainbow Man, was a fixture in
American sports culture best known for wearing a rainbow-colored afro-style wig and holding up signs reading
"John 3:16" at stadium sporting events around the United States in the 1980s.

Stewart was a born again Christian obsessed with "getting the message out" through publicity stunts.

In the late 1980s, he began a string of bombings, mostly with stink bombs, in newspaper offices and public
gatherings. In doing so, his intended message was "God thinks this stinks." He was then arrested in 1992 after
a standoff in a California hotel during which he entered a vacant room with two men he was attempting to
kidnap and surprised a chambermaid who then locked herself in the bathroom. According to the 1997
documentary Rainbow Man by Sam Green, Rollen is currently serving three (3) consecutive life sentences in
jail on kidnapping charges. He became eligible for parole in 2002, but was denied as recently as September of
2005.