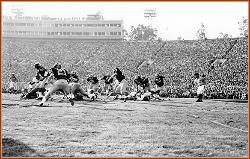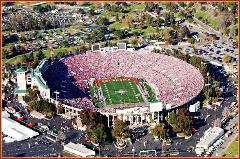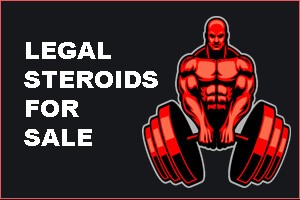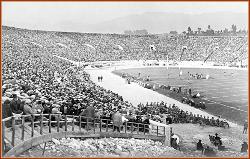 Assembly Hall is a 17,456-seat arena in Bloomington, Indiana. The stadium is one of
the classic arenas in college basketball, yet it is just over 30 years old. It opened in
1972, replacing the current Gladstein Fieldhouse. The court is named after Branch
McCracken, the men's basketball coach who led the school to its first two NCAA
National Championships in 1940 and 1953. Indiana installed a new state-of-the-art
playing surface during the summer of 1995. The floor is the latest in court science,
which includes added shock absorbers. The floor also is permanent and covers the
entire floor area. New bleacher seats were added, as well, along with a media row and
end seating platforms on Lobby Level to give Assembly Hall a "new look".

In 2005, the school completed construction of a much needed state-of-the-art, $1.9
million scoreboard-video board. It is expected to pull in yearly advertising revenue of
$250,000 without costing the athletics department anything except the construction
costs. Some Hoosier purists feared the advertisements, which had never before been
in Assembly Hall, would ruin the aura and aesthetics.

Assembly Hall has hosted the NCAA basketball tournament three times, with
sub-regional games in 1977 and 1979, and the Midwest regional finals in 1981. Due to
the small size of Bloomington, it is highly unlikely that the tournament will return to
Assembly Hall.



Trivia

The movie, "A Season on the Brink" features the 1985-86 season of the Indana
Hoosiers. It was not filmed in Assembly Hall, it was filmed in a gym that was designed
to resemble Assembly Hall which was located in Winnipeg, Manitoba, Canada.