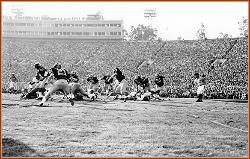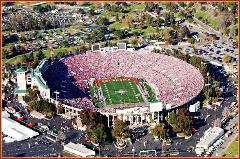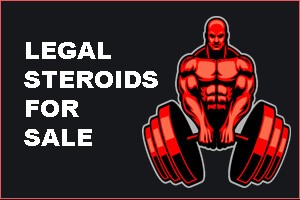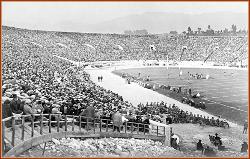 History
The dedication of the Universitys Memorial Building, as it was known back then, took place May 25, 1952. The first basketball game was played
Dec. 2 of that year when the Titans defeated Kalamazoo, 75-61.

In 1977, the 8,837-seat facilitys name was changed to Calihan Hall in honor of the Titans first basketball All-American, the late Bob Calihan.
Following graduation in 1940 and a professional career in the National Basketball League - with stops in Detroit, Chicago and Rochester Calihan
returned to U-D in 1948 as the Titans head coach. In 21 years at the helm, he compiled a 306-237 record, guiding his 1962 team to the NCAA
Tournament and three others into the NIT. He also served 13 years as U-Ds athletic director, retiring in 1977.

The Titans basketball team did not play in Calihan Hall for five years. After the five-year stretch of playing in Downtown Detroit's Cobo Arena,
the Titans returned to campus in 1993-1994, a move which coincided with major exterior renovations and a rededication of Calihan Hall in
September of 1993.

Present
Calihan Hall houses the Titan Athletic Offices, lockerrooms, sports medicine facilities and the newly renovated Larry Bleach Fitness Center. It
also serves as the main practice facility for the Titans throughout the year.

The UDM men's and womens basketball teams use the arena for all of home contests.

Calihan Hall also continues to serve as the host site for numerous games involving the Detroit Public School League, Catholic League and the
Michigan High School Boys State Tournament. A large number of UDMs Intramural events are staged in Calihan Hall as well.

Calihan Hall Records
Points: 63 - Hersey Hawkins, Bradley (vs. Detroit, Feb. 22, 1988)
Points(Titan): 49 - Archie Tullos (vs. Bradley, Feb. 22, 1988)
Points(Team): 135 - Detroit (vs. CCNY, Feb.10, 1979)
Rebounds: 39 - Dave DeBusschere (vs. Central Michigan, Jan 30, 1960)
Victory Margin: 72 (Detroit 114, Western Ontario 43, Jan. 11, 1964)
Attendance: 11,065 (Detroit vs. Marquette, Mar. 4, 1978)