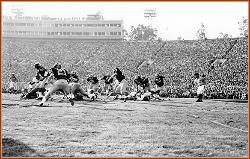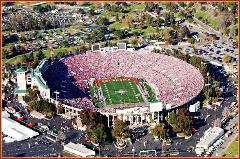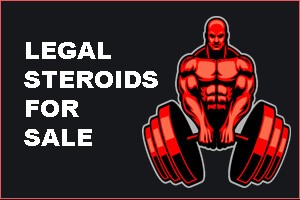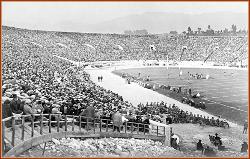 Carver-Hawkeye Arena
Carver-Hawkeye Arena, located in Iowa City, Iowa, opened in 1983. The capicity is
15,500, and is one of the 10 largest university-owned facilities in the nation. Prior to
opening, Hawkeye athletic teams played at the Iowa Fieldhouse.

Capacity crowds have been the rule rather than the exception at Carver-Hawkeye
Arena. Over 4.8 million fans have viewed games in Carver-Hawkeye Arena the past
20-and-a-half seasons. Iowa played 60 consecutive home games in front of sellout
crowds and more recently had a streak of 41 consecutive sell outs for regular season
games. The single game record of 15,570 was set against Indiana in 1987.

The Arena cost $18,405,431 to build and was completed in three years. It was
financed from private contributions from Hawkeye athletic department supporters. The
first event (Jan. 3) in the Arena was a 1983 wrestling dual vs. Oklahoma (a 35?7 Iowa
victory). The initial basketball game was a 61-59 loss to Michigan State on Jan. 5,
1983.