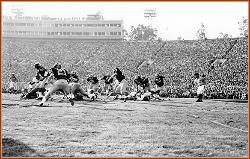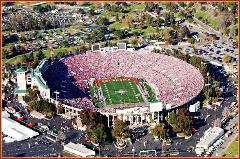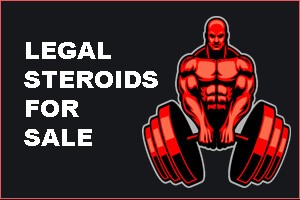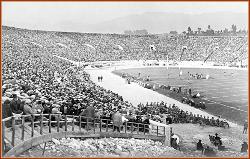 Built as a replacement for the much smaller War Memorial Gymnasium, the Coliseum's construction began in 1961. It was completed in
December 1964 at a cost of $2.7 million. It was designed by Carneal and Johnston,(now Ballou Justice Upton Architects, Richmond, Va) and built
by T.C. Brittain and Company of Decatur, Georgia. Originally just referred to as "the Coliseum," it was dedicated on September 17, 1977 to the
late Stuart K. Cassell, former school business manager, first Vice President of Administration, and major supporter of the building of the arena.

The first game, however, was on January 3, 1962. The Hokies played Alabama. The Hokies won 91-67. Unfortunately, the crowd sat on the
concrete floor to watch the game because the seats had not arrived.

In the early years of the Coliseum, the Hokies frequently saw capacity crowds pack the venue. In recent years, however, this has not been the
case. Student and alumni interest in basketball decreased in the 1990s due to the Hokies' lack of a stable basketball conference home and due
to the success of the football team. Fan support has begun to gain momentum under the new coaching staff and the school's recent move to the
ACC, which includes archrival Virginia.

Arguably the best game that took place at Cassell Coliseum occurred on February 17, 2005, during Virginia Tech's first season in the Atlantic
Coast Conference. In their first meeting at Cameron Indoor Stadium on January 30, the Duke Blue Devils beat the Hokies by 35 points. Coming
into Blacksburg, the Blue Devils were ranked third nationally. By the end of the night, the Blue Devils were handed a 67-65 loss to the Hokies in
front of 9,847 fans. It was the first time that Virginia Tech had beaten Duke since 1966.[1] However, there is one recent game that might
challenge for this prominency. On January 13, 2007, Virginia Tech defeated the number one ranked North Carolina Tar Heels by a score of
94-88. At one point in the game, the hokies led by 29 points. They were able to hold off a strong surge by the Tar Heels to seal the victory.


The largest crowd ever at Cassell was 11,500 for Purdue on December 3, 1966.

On April 17, 2007, a memorial convocation was held there in response to the shootings of 32 students and faculty on the Virginia Tech campus
the previous day.