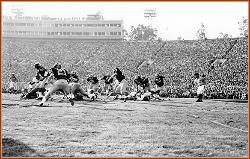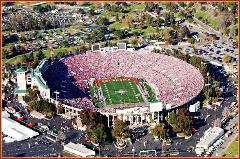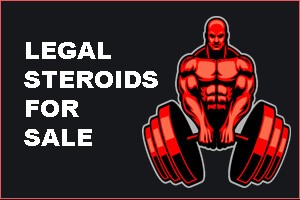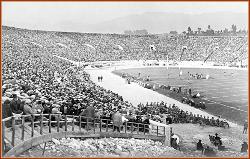 Big Ten
University of Michigan Wolverines
Crisler Arena (1967 - current)

Crisler Arena, in Ann Arbor, Michigan, is the home arena of the men's and women's basketball
teams of the University of Michigan. Constructed in 1967, the arena seats 13,751 spectators. It is
named for Herbert O. "Fritz" Crisler, head football coach at Michigan from 1938 to 1947 and
athletic director thereafter until his retirement in 1968.

The arena is often called "The House that Cazzie Built," a reference to legendary player Cazzie
Russell who starred on Michigan teams that won three consecutive Big Ten Conference titles
from 1964 to 1966. The popularity of the Russell-led teams caused the team's fanbase to outgrow
Yost Fieldhouse (now Yost Ice Arena) and prompted the construction of the current facility.

At Michigan men's basketball games, the recently-added bleacher seats behind the benches are
home to the Maize Rage student section.

Crisler Arena was designed by Dan Dworsky (class of 1950), a member of the 1948 Rose Bowl
team. Among other structures that he has designed is the Federal Reserve Bank of Los Angeles

Michigan's dynasty will forever be known as a perennial
NIT competitor. Their last trip to the "real" tournament
was in 1998. Since then MSU has made it every year,
and every other major Michigan university has been to
the tournament; Oakland University, Central Michigan,
Eastern Michigan, Western Michigan and the University
of Detroit.


More on Michigan's NIT domination...