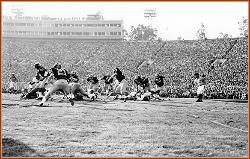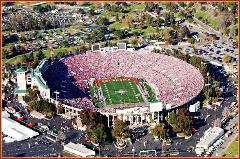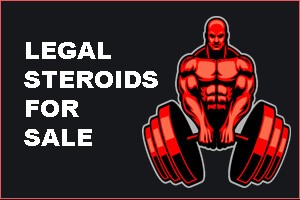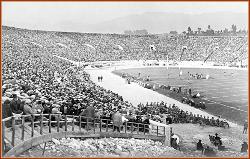 Dean Dome
The arena originally seated 21,444. Seating adjustments brought capacity to 21,572 in
1992 and 21,750 in 2000, making it the fifth largest arena in college basketball. The
largest crowd to see a game in the Dean Dome was on March 6, 2005, when 22,125 saw
the Tar Heels defeat Duke.

The arena was built to allow more fans to attend Tar Heel basketball games than could fit
in then 21-year-old, 10,000-seat Carmichael Auditorium. The Tar Heels have been among
the nation's attendance leaders ever since the arena opened.


Wine & Cheese Crowd
The arena's seating arrangement has been somewhat controversial. Most of the lower-
level seats were allocated to members of UNC's athletic booster foundation, the
Educational Foundation (better known as the Rams Club). Furthermore, most of those
seats are season tickets. While tickets are usually available for most non-conference
games, all Atlantic Coast Conference games are sold out, and scalping is virtually the only
way to get in.

In its early years, the arena was known as among the quieter ones in the country because
many seats that would have been occupied by students at other schools were occupied by
alumni who weren't very inclined to cheer. This led Florida State player Sam Cassell to say
that the Dean Dome "is not a Duke kind of crowd. It's more like a cheese-and-wine crowd,
kind of laid back." In contrast, Carmichael was one of the loudest arenas in the country.

Since 1992, however, expanded student seating and a younger alumni base has made the
Smith Center louder. For example, after the then top-ranked Connecticut Huskies were
defeated by Carolina at the Dean Dome in 2004, Huskies coach Jim Calhoun said, "I don't
know what they are talking about because there was no 'wine and cheese' crowd here
today."