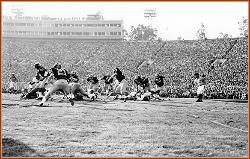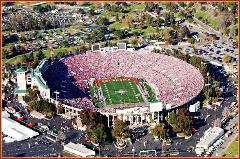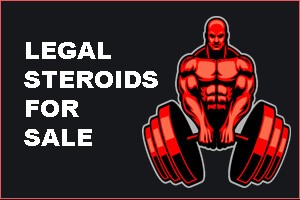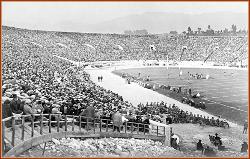 McKale Memorial Center is an athletic arena located on the campus of the University of Arizona in Tucson, Arizona. It is primarily used for
basketball, but also features state-of-the-art physical training and therapy facilities. Its construction is marked with a large copper cap that has
turned brown over time. McKale Center is home to the University of Arizona Wildcats basketball team. The arena opened in February of 1973
and has a capacity of 14,545 spectators. It hosted the 1988 Pacific Ten Conference men's basketball tournament.

McKale Center was named in honor of J.F. "Pop" McKale, athletic director and coach of all sports at the University of Arizona for a time, a figure
at the university from 1914 to 1957. McKale was head basketball coach of Arizona from 1914 to 1921, where he recorded a 49-12 record.

McKale is also credited with giving the university its nickname, the Wildcats. McKale coached the 1914 school football team that played a tough
game against California champions Occidental College on Thanksgiving Day, where the press deemed the Arizona team Wildcats, and McKale
ensured that the nickname remained.

The University of Arizona is in the Pacific Ten Conference (also referred to as the PAC-10) of the National Collegiate Athletic Association, or
NCAA.

Following the Arizona State University game on February 26, 2000, the University of Arizona athletic department honored head coach Lute Olson
with a ceremony to name the McKale Center floor, "Lute Olson Court". Then, during a memorial service in January of 2001 for Olson's late wife,
Bobbi, it was renamed, "Lute and Bobbi Olson Court" in recognition of the couple's impact on the university and the city of Tucson.

In 2002, the Eddie Lynch Athletics Pavilion, a state-of-the-art medical and strength/conditioning facility for Wildcat student athletes, was
completed and opened. The pavilion (which cost $14 million) was a 36,000 square foot addition to the north end of McKale Center. The upper
level has a 10,000 square foot museum-like display area, open to the public, showcasing the history of Arizona Wildcat athletics.