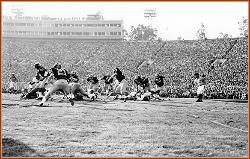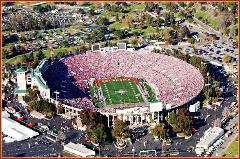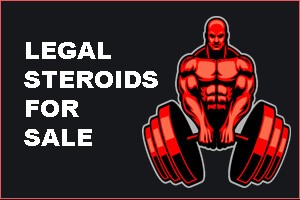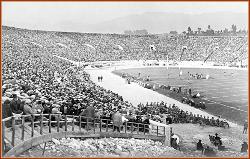 The Stephen C. O'Connell Center, popularly nicknamed the "O-Dome", is a 12,000-seat
multi-purpose arena at the University of Florida in Gainesville, Florida. The facility is
named for Stephen C. O'Connell, a former University of Florida President. It is situated
between the west side of football's Ben Hill Griffin Stadium and the east side of baseball's
McKethan Stadium. The arena opened in 1980. Renovations in 1998 replaced the
inflatable Teflon-coated fabric with a permanent, hard shell dome on top of the structure.
In 2006, the arena undertook an overhaul of the four scoreboards located above the
entrances to Gates 1-4. Instead of displaying information and advertisements, the
scoreboards will be used for live instant replays for events inside the arena beginning
with the first sporting events in the fall of 2006. The arena, which is the fourth on-campus
home of the Gators, replaced the old Florida Gymnasium, nicknamed "Alligator Alley,"
which was the home of the Gators for the previous 31 seasons and is still located to the
east of the football stadium.

It is home to the University of Florida Gators men's and women's basketball, volleyball,
indoor track, gymnastics, swimming and diving teams. ESPN The Magazine nicknamed it
the "House of Horrors" in 1999, a name that the sports teams began using promotionally
a few years later. The student section of the stadium has been dubbed the "Rowdy
Reptiles". ESPN commentator Dick Vitale said, on assignment at the Florida vs. Kentucky
game in 2006, that the Rowdy Reptiles make the O-Dome one of the toughest places to
play in college basketball.

Following the men's basketball team's victory in the national title game of the 2006 NCAA
Men's Division I Basketball Tournament, the UF athletic department bought the temporary
hardwood floor that had been installed in the Indianapolis RCA Dome for the Final Four.
Although the national finals logos will be removed by sanding, the basketball teams will
now play on the same lumber on which the Gators won their first basketball National
Championship.[citation needed]

On December 23rd, 2006, a record crowd of 12,621 watched the 5th ranked Gators
defeat the 3rd ranked Ohio State Buckeyes 86-60. It was the Gators only non-conference
sellout of the season. 3 months later the Gators would beat the Buckeyes again, this time
for the National Championship.