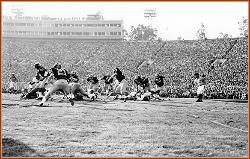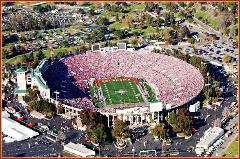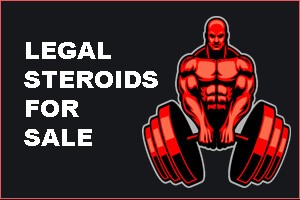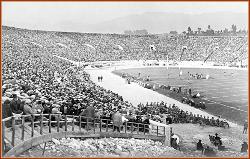 Pete Maravich Assembly Center is a 13,472-seat multi-purpose arena in Baton Rouge, Louisiana. The arena opened in 1972. It is home to the
Louisiana State University Tigers and Lady Tigers basketball teams. It was originally known as the LSU Assembly Center, but was renamed in
memory of Pete Maravich, a Tiger basketball legend, shortly after his death in 1988. It also hosted the Southeastern Conference men's
basketball tournament in that year. The assembly center is known to locals as "The PMAC" or "The House that Pete Built," or by its more
nationally-known nickname, "The Deaf Dome," coined by Dick Vitale.

The slightly oval building is located directly to the north of Tiger Stadium, and its bright white roof can be seen in many telecasts of that stadium.
The concourse includes Pete Maravich Pass, an area dedicated to the life and accomplishments of the famous LSU alumnus, and other
memorablilia pertaining to the history of LSU Basketball. Prior to the building of the Assembly Center, LSU played its games at John M. Parker
Agricultural Coliseum (aka, the "Cow Palace").

In 1998, the arena played host to the Louisiana Bayou Beast of the Professional Indoor Football League. The Beast played 2 preseason games,
8 regular season games, and the PIFL Championship Game on August 15, 1998 in the PMAC. The building also played host to the NCAA
Basketball tournament twice, in 1976 and 1986.

After the NBA's New Orleans Hornets were displaced by Hurricane Katrina in 2005, the arena was under consideration as a possible temporary
home for the team. The Hornets played just one of six scheduled home games at the Maravich Center in the 2005-06 season.