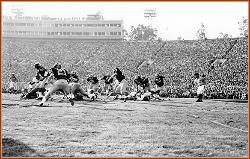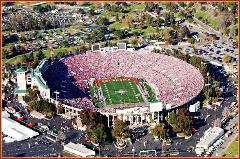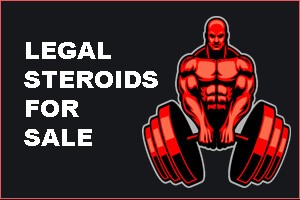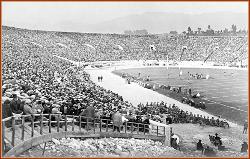 The John M. and Gertrude E. Petersen Events Center (more commonly the Petersen Events Center or 'The Pete') is a 12,508-seat multi-purpose
arena on the campus of the University of Pittsburgh in Pittsburgh, Pennsylvania. It hosts the men's and women's Pitt Panthers basketball teams.

The arena opened in 2002 on part of the former site of Pitt Stadium, which housed the university's football team from 1925 to 1999. The Pitt
basketball program makes its home here, moving over from Fitzgerald Field House. The new building also meant that Pitt no longer had to play
certain games at the Civic Arena, due to its capacity being big enough to house crowds for rivalry matchups.

Its first event was a Counting Crows concert. For concerts the Center seats 9,000 for end-stage shows, 14,763 for center-stage shows.

The arena features 16,000 square feet of lobby space, 18 luxury suites, including five courtside luxury suites (the only college arena with
courtside suites) and a 193-seat SuperSuite.

Two nicknames have been spawned by this new venue. It is dubbed "The Pete", and the raucous student section inside is known as the "Oakland
Zoo." Oakland is the neighborhood where Pitt and "The Pete" are located.

The section known as the "Oakland Zoo" is composed of the sections across from the team benches and next to the court. The students in the
Zoo wear gold T-shirts with the words "Oakland Zoo" in some way, shape or form across the front. This layout and unity is a large factor in why
the Pete is such a tough place to play for opposing teams. In fact, Pitt has lost only one home non-conference game since the Panthers moved
into the Pete.

In 2006, Sports Illustrated surveyed the Big East Conference's basketball players, and the Pete was named the "Toughest Place to Play," with
specific players mentioning the Oakland Zoo and the fans' creativity. In 2007, "The Pete" hosted first and second round games of the NCAA
Women's Division I Tournament.

John Petersen is a native of nearby Erie, Pennsylvania and is the retired President and CEO of Erie Insurance Group.