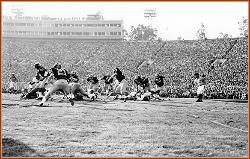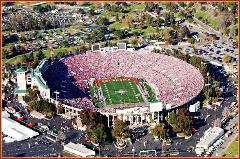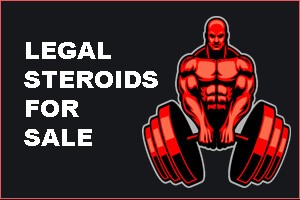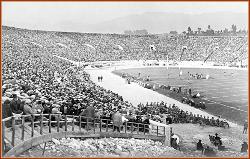 The RBC Center (originally the Raleigh Entertainment and Sports Arena) is an indoor arena located in Raleigh, North Carolina. It is home to the
Carolina Hurricanes of the NHL and the North Carolina State University Wolfpack men's basketball team of NCAA Division I. The arena also
hosted the Carolina Cobras of the Arena Football League from 2000 to 2002. The arena neighbors Carter-Finley Stadium, home of Wolfpack
Football; the North Carolina State Fairgrounds; and Dorton Arena (on the Fairgrounds).

The arena seats 19,722 for basketball or 18,730 for ice hockey, including 75 luxury suites and 2,000 club seats. The building has three
concourses, and includes a 500-seat restaurant. It is the second largest arena in the ACC and the tenth-largest in the NCAA.

The idea of a new basketball arena first emerged in the 1980s under the vision of Wolfpack coach Jim Valvano. In 1989, the NCSU Trustees
approved plans to build a 23,000 seat arena. The Centennial Authority was created by the NC Legislature in 1995 as the governing entity of the
arena, then financed by state appropriation, local contributions, and University fundraising. The Centennial Authority refocused the project into a
multi-use arena, leading to the 1997 relocation agreement of the Hurricanes (then the Hartford Whalers). Construction began that year and was
completed in 1999 at a cost of $158 million, which was largely publicly financed by a Hotel and Restaurant tax. The Hurricanes agreed to pay $20
million of the cost, and the state of North Carolina paid $18 million.

Known as the Raleigh Entertainment and Sports Arena or ESA from 1999 to 2002, it was renamed the RBC Center after an extended search for a
corporate sponsor. RBC Centura, a U.S. bank that is owned by the Royal Bank of Canada, acquired 20-year naming rights for a reported $80
million.

According to The Hockey News, an unofficial reading of 134 decibels was measured during Game 7 of the 2006 Stanley Cup Finals against the
Edmonton Oilers. It is the loudest reading ever at an American sporting event.

The Carolina Hurricanes were on home ice when they won the Stanley Cup on June 19, 2006 against the Oilers, 3-1.

The RBC Center also has been used for the MEAC basketball conference tourney.

The RBC Center was host of the Central Intercollegiate Athletic Association (CIAA) tourney from 1999-2005.

The RBC Center will be a site for Rounds 1 and 2 of the 2008 NCAA Tournament.

The RBC Center is located on Edwards Mill Road, just off the Wade Avenue freeway, which connects Interstate 40 to Interstate 440.