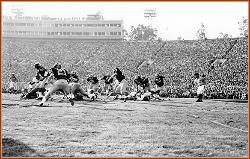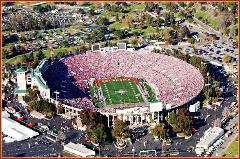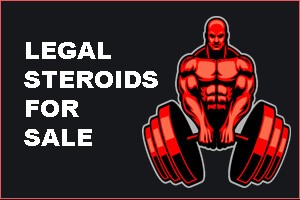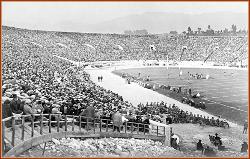 University Arena, more commonly known as The Pit, is a multi-purpose arena in Albuquerque, New Mexico with a capacity of 18,018. It serves
primarily as the home of the University of New Mexico Lobo basketball teams. The Pit was built in 1966 after the Lobos outgrew their previous
venue, Johnson Gymnasium. Many years ago, when Michael Buffer announced a boxing match there, he added "La casa de los Lobos" which
means "The house of the wolves" in Spanish.

The Pit is located at the intersection of University Boulevard and Avenida Cesar Chavez in southeast Albuquerque, across the street from
University Stadium and Isotopes Park.

In 1999, Sports Illustrated ranked the Pit 13th in a list of the top 20 sports venues of the twentieth century.

The Pit has a reputation as one of the most hostile arenas in the country for visiting teams due to dark lighting and the large crowds of raucous
Lobo fans seated right up to the edge of the court. Visiting squads are often forced to develop hand signals to communicate over the deafening
roar. The Lobo basketball program enjoys a formidable home-court advantage at the Pit and contends that top national programs refuse to play
the team there.

The Lobo men's basketball team ranked in the top 10 nationally in total attendance every season from the opening of the Pit in 1966 through the
2000-01 season. Although attendance has declined somewhat in recent years, the team has continued to rank in the top 20.[1]

The Pit hosted the 1983 NCAA Basketball Tournament Final Four, which was the scene of a memorable championship game upset by North
Carolina State over heavily favored Houston. The video clip of NC State coach Jim Valvano running around the court at the end of the game
documents one of the most famous moments in NCAA basketball history and is now a staple of Final Four television coverage.

The Pit hosted NCAA regionals in 1968, 1978, 1985, 1992, 1996, 2000, and 2005, making it a common venue for NCAA Tournament games. It
also hosted the 1987, 1995, and 1996 Western Athletic Conference men's basketball tournaments.