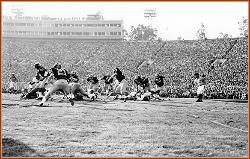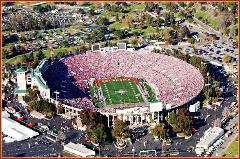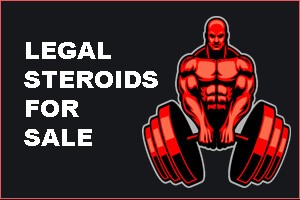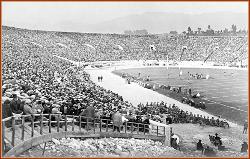 Welsh - Ryan Arena at McGraw Memorial Hall
Until 1983, Welsh-Ryan Arena had dirt floors. A 1983 "modernization" renovation
included concrete floors.

Welsh-Ryan Arena is situated at the south end of McGaw Hall, and has a seating
capacity of 8,117. The arena is named in recognition of a leadership gift to the $21
million Athletic Facilities Campaign by the Patrick G. Ryan family of Kenilworth, Ill.
Ryan, chairman of Northwestern's Board of Trustees, is president and chief executive
officer of AON Corporation. The name-gift pledge to the Campaign was made by the
Ryan family in honor of his parents, Mr. and Mrs. Patrick G. Ryan Sr. and his wife's
parents, Mr. and Mrs. Robert J. Welsh Sr.

McGaw Hall was officially dedicated on January 18, 1953, although the first game in it
was played on December 6, 1952, with Northwestern taking on Western Michigan.
The fieldhouse was donated to the University by Foster G. McGaw and friends in
memory of his father, the Reverend Francis A. McGaw, a Presbyterian minister who
died at his mission in Nairobi, Africa, in 1942.

At the end of its construction, McGaw Hall was one of the largest college basketball
arenas in the country. It was so big that it attracted the 1956 NCAA Basketball
Championship, and drew a crowd of 10,653, the building's basketball attendance
record, for the final game. The ever-changing McGaw Hall and Welsh-Ryan Arena
provide Wildcat teams and fans with a top-flight collegiate facility.