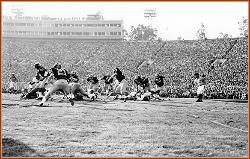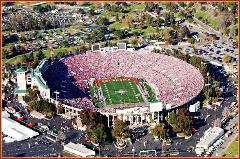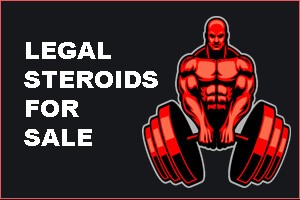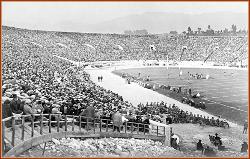 Thompson-Boling Arena is a 24,535-seat multi-purpose arena on the campus of the University of Tennessee in Knoxville, Tennessee. The arena
opened in 1987. It is home to the Tennessee Volunteers (men) and Lady Vols (women) basketball teams. It is named after B. Ray Thompson and
former university president Dr. Edward J. Boling. The basketball court is named "The Summitt" after Lady Vols basketball coach Pat Summitt. It
replaced the Stokely Athletic Center. The mammoth octagonal building lies just northwest of the Tennessee River, and just southwest of Neyland
Stadium. As an echo to its neighbor, the endzones of the court are now painted in the familiar orange-and-white checkerboard pattern.

In terms of seating capacity, Thompson-Boling is the largest facility ever built specifically for basketball in the United States. It is believed by
many, though never proven, that Tennessee built an arena of that size to one-up the University of Kentucky, the traditional men's basketball
superpower in the Southeastern Conference, which had moved into the 23,000-capacity Rupp Arena a little more than a decade earlier. If this
was the case, the plan has failed. Thompson Bowling arena almost never sells out, while Rupp arena has won the attendence title 12 of the last
13 years.

The arena has had many sell outs but never been full, although both the Volunteers and Lady Vols frequently draw crowds of over 20,000. The
men's record crowd was 25,610 for a game against Kentucky on January 21, 1989, which is also the SEC record for a regular-season game. The
Lady Vols record crowd of 24,653, set at their win over archrival UConn on January 7, 2006, is also the all-time record for an NCAA
regular-season women's game.

The facility hosted the 1989 Southeastern Conference men's basketball tournament. It hosted games of the NCAA men's basketball tournament
in 1994 and 1999, and the 1990 NCAA Women's Final Four.

It is also a concert venue, holding up to 25,000 for many concerts.

In August of 2006, ground was broken for the Pratt Pavilion, a basketball practice facility to be located adjacent to the arena.

On November 30, 2006, plans were announced at utsports.com to add new renovations to Thompson-Boling Arena. Renovations include more
seats, a center hung scoreboard and concourse refurbishments, such as graphics and other amenities. Also to be added are luxury suites and
loge seating. Construction begins in March 2007, more than likely during the NCAA Men's and Women's Basketball Tournaments. Phase I is
expected to be finished in November 2007. Phase II is scheduled to include a new lighting system, new ticket kiosks and new food courts.