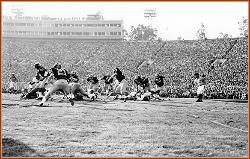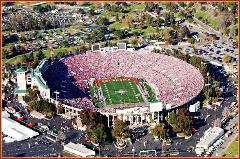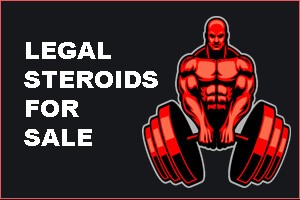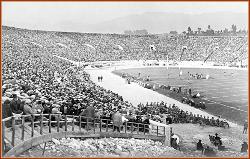 Scheumann Stadium (officially, the "John B. and June M. Scheumann Stadium"), also known as Ball State Stadium, is a stadium in Muncie,
Indiana. It is primarily used for American football, and is the home field of the Ball State University Cardinals. The stadium opened in 1967, holds
23,500 people and is the smallest stadium in the Mid-American Conference..

As of 2007, the stadium is currently undergoing a $13 million renovation. Planned improvements include new lighting for night games, enclosing
the north end zone to create a 25,400-seat horseshoe-shaped venue, new concession stands, a facade update using brick, a larger press box
and private luxury suites.

For a time, notable Ball State alumnus David Letterman jokingly campaigned via his television program to have the stadium named for him. When
the naming was given to the Scheumanns for their donations to the university, the mayor of nearby Indianapolis, Indiana (Letterman's childhood
home), Bart Peterson joked that the city would rename the I-465 Beltway as the "David Letterman Expressway".