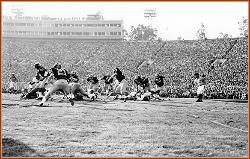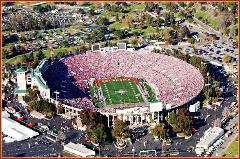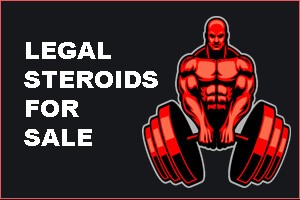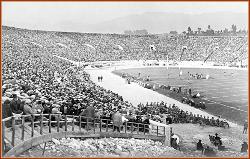 Bill Snyder Family Football Stadium opened as KSU Stadium in 1968, with a capacity of 35,000. It was the replacement for Memorial Stadium,
which hosted Kansas State football games since 1922 (and is still standing today). The first game played at the new stadium was on September
21, 1968; Kansas State beat the Colorado State Rams 21-0. In 1970, 4,000 permanent bleacher seats were added to the east side and 3,000
temporary seats on the west side. Also that year, an AstroTurf playing field was installed in place of natural grass.

Prior to the 1991 season, a new AstroTurf surface was installed and the playing field was named "Wagner Field" for the Dave and Carol Wagner
family of Dodge City, Kansas.[1]

In 1993, on its 25th anniversary, KSU Stadium saw its first significant additions — a five-level press box and luxury suites on the west side of the
field.

After the 1998 season, the stadium underwent another expansion, a $12.8 million USD project designed by HOK Sport that increased the official
capacity to 50,300 and added an upper deck on the east grandstands, club seating, and more luxury suites. Prior to the 2002 season, the
artificial turf was updated to a more cushioned FieldTurf surface at a cost of $800,000.

Before the final game of the 2005 season, KSU Stadium was renamed in honor of the retiring head coach Bill Snyder, who had led the team for
17 years.[2] Snyder had turned the Wildcats, once among the worst college football teams, into a frequent championship contender in the Big 12
Conference.

In 2006, another $5.6 million was used to renovate the locker-room complex and add new north end zone seating, raising the permanent seating
capacity. The renovation includes new audio and visual electronics and a new hydrotherapy center.