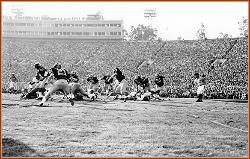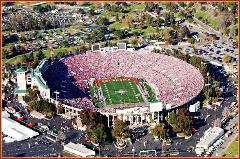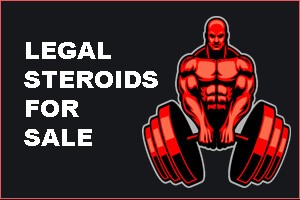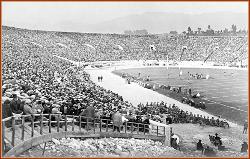 1902 - Michigan 49 Stanford 0
Michigan (10-0) defeats Stanford (3-1-2) at wooden Tournament Park, 49-0. Fielding (Hurry Up) Yost's
point-a-minute Wolverines outscore 11 foes 550-0 for the season. Michigan fullback Neil Snow scores
five touchdowns in this first Tournament of Roses Game and halfback Willie Heston carries 18 times
for 170 yards. Guard W.K. Roosevelt, second cousin of Theodore Roosevelt, plays for Stanford despite
a bone fracture in his leg.

1916 - Washington State 14 Brown 0
Washington State (6-0) defeats Brown (5-3-1) before 7,000 rain-soaked spectators, 14-0, in the
resumption of football after chariot racing fails as Pasadena's New Year's Day attraction. Carl Dietz
leads Cougar attack with 105 yards followed by Benton Bangs with 98 and Ralph Boone with 86.
Brown star Fritz Pollard is stopped by Cougar defense and guard Wallace Wade, who will return
another day as a successful coach, says "We were over-confident and took the game as a lark, even
attending the Rose Parade first."

1917 - Oregon 14 Pennsylvania 0
Oregon (6-0-1) defeats Pennsylvania (7-2-1) in a 14-0 upset before 26,000 fans. Oregon Coach Hugo
Bezdek unleashes the Huntington Brothers, Hollis and Shy, and receiver Lloyd Tegert who are too
much for the highly touted easterners, featuring future Columbia coach Lou Little at tackle, upcoming
pro football luminary Bert Bell at quarterback and All-American fullback Howard Berry. The victory
establishes western football's capability in competing with the previously rated superiority of the east.

1918 - Mare Island USMC 19 Camp Lewis Army 7
Mare Island Marines (5-0) defeat Camp Lewis Army (5-1-1) by a 19-7 score as service teams supply
the competition for war-time continuance of the Tournament of Roses Game. Returning to the
Pasadena New Year's scene are Hugo Bezdek as coach of the Marines and Hollis Huntington who
gains 111 yards in 20 fullback smashes. Jap Brown at quarterback is as hot as the 86-degree
temperature as he engineers an attack that offsets the speed of Camp Lewis' Doug McKay and E.L.
Romney.

1919 - Great Lakes Navy 17 Mare Island USMC 0
The Great Lakes Navy (6-2) defeats the Mare Island Marines (10-0) in a 17-0 display of the sting of a
Wasp. The Wasp is Paddy Driscoll, who thrills 27,000 spectators by completing four of eight passes
including a 45-yard touchdown to George Halas, rushing for 34 yards, drop-kicking a 30-yard field goal,
averaging 43.5 yards with six punts and returning nine punts for 115 yards. Halas, destined to fame as
a National Football League Pioneer coach and owner, just misses scoring his third touchdown when
nailed on the three after returning an intercepted pass 77 yards. He says, "Nobody had a day like
Driscoll."

1920 - Harvard 7 Oregon 6
Harvard (7-0-1) defeats Oregon (5-1) by a 7-6 margin on Arnold Horween's kick for an extra point
following a 12-yard touchdown sprint by Fred Church. Aiding in the winning drive are two catches by
pre-game immortal Eddie Casey. Oregon, featuring Shy Huntington as coach and his brother Hollis as
a player in his third Tournament of Roses Game, is held to two field goals -- by Bill Steers and
128-pound Skeets Manerud. Manerud misses a game-winner by a foot.

1921 - California 28 Ohio State 0
In a battle of unbeatens, California's "Wonder Team" (8-0) coached by Andy Smith, defeats J.W. (Doc)
Wilce's Ohio State Buckeyes (7-0) by a 28-0 score before a sellout crowd of 42,000. Cal's Harold
"Brick" Muller pulls off a trick 53-yard touchdown pass to Brodie Stephens after taking a flip from Pesky
Sprott. Sprott also scores two touchdowns and carries the ball 20 times for 90 yards, more than Ohio
State's great All-American Pete Stinchcomb, who has 82 yards.

1922 - California 0 Washington & Jefferson 0
California brings another undefeated season (9-0) to Pasadena but is held to a 0-0 tie by Washington
and Jefferson (10-0). Earl "Greasy" Neale's Presidents never make a substitution in outplaying favored
Cal from the moment they wipe mud on the jersey of carbuncle-plagued Harold "Brick" Muller. Cal
doesn't complete a pass and is held to 49 yards rushing. Russell Stein and Erick Erickson are
standouts in the final game played in Tournament Park as Pasadena finances and builds a 57,000
seat stadium in Arroyo Seco for $272,198. Archie Nisbet's 12 punts for 407 yards save California.

1923 - USC 14 Penn State 3
Southern California (8-1) defeats Penn State (6-3-1) in the first New Years's Day game in the Rose
Bowl, 14-3, played before 52,000 spectators. Trojan coach "Gloomy Gus" Henderson and Nittany Lion
coach Hugo Bezdek engage in pre-game near fisticuffs because the easterners arrive late at the
stadium. Roy "Bullet" Baker (107 yards), Gordon Campbell (76 yards) and Howard "Hobo" Kincaid (60
yards) are big Trojan guns as Harold Galloway makes a key flying catch to set up the clinching
touchdown. Mike Palm and "Light Horse" Harry Wilson lead way to only Nittany score, a 20-yard drop
kick by Palm.

1924 - Washington 14 Navy 14
Navy (5-1-2) comes out passing to complete its first 14 aerials and forces Washington (10-1) to rally to
gain a 14-14 tie. Elmer Tesreau, Husky fullback, plays with a broken leg, and Les Sherman kicks two
conversions despite a broken toe. The running power of George Wilson is Washington's big gun, but
Navy matches it with Alan Shapley and Ira McKee.

1925 - Notre Dame 27 Stanford 10
In the Four Horsemen's last ride, Notre Dame (9-0) impresses the football world in its only Rose Bowl
appearance by out-maneuvering Stanford (7-0-1) in a 27-10 thriller played before a sellout 53,000. It's
Knute Rockne vs. Glenn Scobie "Pop" Warner and horsemen Elmer Layden, Jim Crowley, Harry
Stuhldreher, Don Miller vs. Ernie Nevers. Layden scores three touchdowns, the last two on runs of 78
and 70 with interceptions of Nevers passes intended for the great end Ted Shipkey. Nevers, playing
with injured ankles, carries 34 times for 117 yards, but is stopped inches short in a disputed goal line
call by referee Ed Thorp as Stanford attempts a late rally.

1926 - Alabama 20 Washington 19
Wallace Wade's Alabama (9-0) launches the "Age of Dixie" by edging Washington (10-0-1) in a 20-19
thriller despite the heroics of the Huskies' great running back George Wilson. In the 38 minutes Wilson
is able to play, Washington scores three times and gains 300 yards, but in the 22 minutes he is out
with an injury, his team gains only 17 yards and is outscored three touchdowns to none. Wilson has
134 yards in 15 carries and completes five passes. Johnny Mack Brown and "Pooley" Hubert lead
Alabama rally after trailing 12-0 with three third-quarter touchdowns. Bill Buckler's two of three
conversions makes the victory difference.

1927 - Stanford 7 Alabama 7
Stanford (10-0) ties Alabama (9-0) in a 7-7 standoff despite Stanford's 305-98 yardage to advantage.
Stanford takes a 7-0 lead on a George Bogue to Ed Walker touchdown pass and Bogue's conversion.
Clarke Pearce blocks a punt of Stanford's Frankie Wilton to set up Jimmy Johnson's fourth quarter
touchdown bolt, and Herschel Caldwell ties the game after a trick, quick lineup catches Stanford by
surprise before it can attempt to block the effort. Ted Shipkey, Stanford's All-American end, enjoys a
23-yard end around, catches five passes, recovers two fumbles and is a defensive fortress. In two
Rose Bowl appearances, he totals 12 catches.

1928 - Stanford 7 Pittsburgh 6
Stanford (7-2-1) edges Pittsburgh (8-0-1) by the margin of a Biff Hoffman conversion, 7-6, because
Coach "Pop" Warner maintains faith in Frankie Wilton. Wilton's blocked punt costs Stanford victory in
1927 and his fumble allows Pitt's Jimmy Hagan to scoop it up and run 17 yards to score this day. Walt
Heinicke blocks the extra point try of Pitt's Allen Booth. During Stanford's resurgence Bob Sims is
separated from the pigskin on Pitt's two-yard line. Wilton picks it up and scores.

1929 - Georgia Tech 8 California 7
The most famous play in Rose Bowl history occurs this day. Georgia Tech (9-0) defeats California
(7-1-1) by an 8-7 margin when Cal center Roy Riegels runs 65 yards the wrong way with a recovered
fumble. Riegels is twisted to the ground by teammate Benny Lom on the one, setting up a Tech safety
on a blocked Lom punt by Tech's Vance Maree. Later touchdowns by Tech's "Stumpy" Thomason and
Cal's Irvine Phillips become meaningless and 71,000 fans go home shocked by what they had seen.
Riegels, who plays a great game at center, says he got mixed in directions. Lom says, "I shouted but
he couldn't hear me because of the crowd noise." Tragic as the Riegels wrong way run is, it gets the
Rose Bowl Game national notoriety that never existed in such scope previously!

1930 - USC 47 Pittsburgh 14
Southern California (9-2) defeats Pittsburgh (9-0) as Dr. John "Jock" Sutherland suffers one of his
most decisive career losses, 47-14. The victory introduces Howard Jones to Rose Bowl history, his
first of five without a setback. Trojan star is "Racehorse" Russ Saunders who fires three touchdown
passes after also stopping Pitt's Toby Uansa from scoring on an early 69-yard run. Saunders also
gains 67 yards running. His favorite receiver is Harry Edelson, who has two touchdown catches. Other
Trojan stars include Erny Pinckert, Gaius Shaver, Marshall Duffield, Garrett Arbelhide, Francis Tappaan
and Bob Hall.

1931 - Alabama 24 Washington State 0
The Rose Bowl is enlarged to seat 81,000, just in time for the fans to see Wallace Wade's Alabama
(9-0) administer a 24-0 defeat to previously unbeaten Washington State (9-0). Jimmy "Hurry" Cain at
the controls, engineers a decisive attack that produces three second quarter touchdowns with Monk
Campbell tallying twice, gaining 114 yards. Washington State has stalwart linemen like Glenn "Turk"
Edwards and Mel Hein, but they can't prevent the onslaught. Cain averages 46 yards on six punts to
keep the Cougars away from scoring chances except one occasion when they fail at the one.

1932 - USC 21 Tulane 12
USC (9-1) defeats Tulane (11-0) in a 21-12 demonstration of the superiority of the Trojan lineup which
includes six All-Americans: tackle Ernie Smith, guards Johnny Baker and Aaron "Rosy" Rosenberg,
halfback Erny Pinckert and quarterbacks Orv Mohler and Gaius Shaver. Pinckert scores twice and end
Ray Sparling once for the Trojans. Bernie Bierman's Green Wave tries to rally with the running of "Wop"
Glover (120 yards) and Don Zimmerman's passing, but Trojan power prevails.

1933 - USC 35 Pittsburgh 0
Howard Jones' USC (9-0) runs away from Jock Sutherland's Pittsburgh (8-0-2) in a 35-0 rout before
84,000. After a 50-yard scoring pass form Homer Griffith to Ford Palmer, USC calls upon the
scampering of 145-pound Cotton Warburton who scores two touchdowns while gaining 87 yards in 22
carries. Pitt's top contributions are provided by the speedy running of Warren Heller and the defensive
efforts of end Joe Skladany.

1934 - Columbia 7 Stanford 0
The trickery of Columbia's Lou Little produces a 7-0 victory of his team (7-1) over the Stanford "Vow
Boys" (8-1-1). Al Barabas skirts 17 yards completely unmolested or detected on a hidden ball play to
score the winning touchdown. Stanford greats Bobby Grayson (152 yards on 28 carries), end Monk
Moscript, lineman Bob Reynolds and other stars can't overcome the margin as mishaps ruin
Stanford's chances.

1935 - Alabama 29 Stanford 13
Frank Thomas' Alabama (9-0) brings the first great aerial circus in Rose Bowl history to Pasadena to
hand Stanford's "Vow Boys" (9-0-1) another Rose Bowl defeat, 29-13. The 85,000 spectators are
amazed by the soaring footballs propelled by Dixie Howell to Don Hutson. Howell completes nine of 12
passes and averages 44.8 yards with six punts. Howell catches six of six passes thrown to him for 164
yards and two touchdowns. Bobby Grayson, Keith Topping and Monk Moscript try to lead Stanford
retaliation but this is the day of Robin Hood's trusty bow.

1936 - Stanford 7 SMU 0
Stanford (7-1) defeats Southern Methodist (12-0) by a 7-0 score as the "Vow Boys" make good on two
vows: never lose another Rose Bowl Game and never lose during the regular season to USC. Bill
Paulman scores the game's only touchdown on a short dash. Keith Topping's defensive end play
helps cause the demise of Matty Bell's previously effective Mustangs, who never solve Bobby Grayson,
Bones Hamilton & Company.

1937 - Pittsburgh 21 Washington 0
Pittsburgh (7-1-1) finally makes good in Pasadena for coach Jock Sutherland in blanking Jimmy
Phelan's Washington (7-1-1) by a convincing 21-0 margin. Pitt's Bobby LaRue, Frank Patrick (two
touchdowns), Bill Daddio and Marshall Goldberg roll up 254 yards on the ground.

1938 - California 13 Alabama 0
Alabama (9-0) ends a four-game Rose Bowl winning streak by falling to California (9-0-1) in a 13-0
display of Vic Botari's ball carrying strength. Botari scores both touchdowns and gains 137 yards in 34
carries. Frank Thomas' Alabama fumbles four times to ruin its chances when California recovers every
miscue.

1939 - USC 7 Duke 3
USC (8-2) edges Duke (9-0) in a 7-3 melodrama. Sub quarterback Doyle Nave completes four straight
passes to "Antelope" Al Krueger who outmaneuvers the great Eric "The Red" Tipton to score the
winning touchdown with a minute remaining. Duke is leading after early fourth quarter, 23-yard field
goal by Tony Ruffa. Krueger's touchdown represents the first points scored against Duke during the
season.

1940 - USC 14 Tennessee 0
Another southern team, Tennessee (10-0), comes to the Rose Bowl with no points allowed the
opposition during the regular season. But Howard Jones' USC (7-0-2) gives the great Trojan coach a
14-0 victory, his fifth straight Rose Bowl conquest. Major Bob Neyland has two All-American guards, Ed
Molinsky and Bob Suffridge, but they can't handle the men across from them -- USC guards Harry
Smith and Ben Sohn -- as Trojan backs Granny Lansdell and Ambrose Schindler scamper 51 and 81
yards respectively. Schindler scores one touchdown and passes to Al Krueger -- the hero the year
before -- for another. Unsung Trojan hero is blocking back Joe Shell, who makes the ground attack
work.

1941 - Stanford 21 Nebraska 13
The Rose Bowl Game made football history by making the country conscious of the new "T" formation.
Coach Clark Shaughnessy introduced it at Stanford with quarterback Frankie Albert at the controls.
With Albert at the helm and Pete Kmetovic running for 141 yards and returning a punt for a touchdown,
Stanford defeated Nebraska, 21-13.

1942 - Oregon State 20 Duke 16
The Rose Bowl Game is moved to Duke University campus in a wartime precaution. Lon Stiner's
Oregon State (7-2) is 20-16 winner over Duke (9-0) before 56,000 fans. Bob Dethman throws winning
pass to Gene Gray. Steve Lach gains 129 yards on 11 carries for Duke and averages 47.3 yards with
eight punts, but Oregon State's southpaw Don Durdan gets most of the cheers for his skillful
performance, despite the fact he gains 54 yards and averages "only" 44.4 yards with eight punts.

1943 - Georgia 9 UCLA 0
Georgia (10-1) defeats Babe Horrell's UCLA (7-3) by 9-0 as football returns to the Rose Bowl.
Georgia's great running back "Fireball Frankie" Sinkwich comes to Pasadena with injured ankles. His
replacement, Charley Trippi, carries 25 times for 130 yards in leading a 9-0 Georgia victory. Georgia's
points come when Willard Boyd blocks a Bob Waterfield punt in the end zone for a safety and Sinkwich
later gamely scores on a short blast. George Poschner stars at end for Wally Butt's Georgians, but
Sinkwich is the hero while courageously entering the fray six times in an attempt to contribute despite
his injuries.

1944 - USC 29 Washington 0
With wartime travel restrictions, West Coast teams provide the Rose Bowl matchup. USC (7-2) defeats
Washington (4-0) by a 29-0 margin. Jeff Cravath's Trojans feature the passing of Jim Hardy (three
touchdown tosses) and line play of guard Norm Verry. By switching from man-to-man coverage to a
zone, Cravath's defensive strategy stops the Washington passing attack (only five completions in 19
attempts, three interceptions). George Callanan and Gordon Gray each catch two Trojan touchdown
passes, with Hardy's sub Ainslee Bell tossing one of them.

1945 - USC 25 Tennessee 0
Jim Hardy leads USC with two or more touchdown passes (five in two straight Rose Bowl appearance)
and scores another on a run as the Trojans (7-0-2) blank Tennessee (7-0-1) by a 25-0 score. Jeff
Cravath's Trojans score in the opening moments when Jim Callanan carries in a punt blocked by John
Ferraro and in the game's last moments when Hardy passes to Doug MacLachlan. Hardy also is a
skillful punter, placing three out of bounds inside the 10. All this despite the fact Hardy plays with the flu
and a stomach disorder. Don Burnside gains 116 yards in 12 carries for USC.

1946 - Alabama 34 USC 14
USC suffers first Rose Bowl defeat in nine appearances as Frank Thomas' Alabama (9-0) steamrolls
over the Trojans (7-3) in a 34-14 display of superiority. USC gives up more points in this one game
than it allows eight previous Rose Bowl foes combined. Instead of passing USC into submission,
Bama quarterback Harry Gilmer runs them, gaining 113 yards in 16 carries himself. James Corbitt
adds 46 yards, Gordon Pettus 39 yards and Lowell Tew 43 yards. Only the defensive play of Ted
Tannehill in the secondary prevents the score from being more decisive.

1947 - Illinois 45 UCLA 14
Illinois (7-2) launches the Big Ten pact with the West by trouncing UCLA (10-0) in a 45-14 display of
Midwest superiority that continues for more than a decade. "Orange" Julius Rykovich (107 yards) and
Mr. Five by Five, Buddy Young (103 yards), lead the attack of Ray Eliot's team. Other Illini standouts are
lineman Alex and Lou Agase, power runners Paul Patterson and Russ Steger and quarterback Perry
Moss. Little Al Hoisch stands out for Bert LaBrucherie's Bruins with a record 102-yard touchdown
return of a kickoff.

1948 - Michigan 49 USC 0
Fritz Crisler's undefeated Michigan (9-0) puts on one of the greatest displays of passing and running to
trounce Jeff Cravath's USC (7-1-1) by a margin of 49-0. Spinner plays featuring Robert Chappuis and
Jack Weisenburger chew up the Trojans, and Chappuis passes make them dizzy. Weisenburger
scores three touchdowns in the rout. Among Chappuis' favorite receivers in his 188-yard aerial show
are Bump Elliott, Howard Yerges, Dick Rifenberg, Gene Derricotte, Bobby Mann and Bruce Hilkene.
USC gets beyond mid-field only twice as Michigan's defense matches its potent offense.

1949 - Northwestern 20 California 14
Northwestern (7-2) launches a three-year dry spell by Lynn (Pappy) Waldorf's otherwise great
California teams by pulling out a 20-14 victory. The Wildcats need a disputed touchdown by fullback Art
Murakowski whose fumble while crossing the goal line is ruled a score despite photographic evidence
to the contrary. California (10-0) is ahead 14-13 when it forces Bob Voights' Wildcats to punch 88 yards
to score the winning touchdown by Ed Tunnicliff. Another Wildcat big gun is Frank Aschenbrenner
along with Don Stonesifer and Casper Perricone. Future major league baseball star Jackie Jensen
gives California its biggest moment by running 67 yards for a touchdown.

The first Rose Bowl game in 1902

The first championship team, 1902 Michigan

Jim Crowley, one of the famous 4 Horsemen,
carries the ball - 1925

Alabama vs. Washington State - 1931

Rose Bowl Stadium - New Years Day - 1934

Alabama vs. Stanford - 1935

New powerful "brighter than daylight" lights installed for
the 1935 Rose Bowl game

Stanford vs. Southern Methodist - 1936

USC vs. Washington - 1944

Illinois vs. UCLA - First game played under
Big 10/Pac 10 Tournament of Roses Pact - 1947

1950 - Ohio State 17 California 14
Pappy Waldorf brings in another undefeated California team (10-0), but Wes Fesler's (6-1-2) Ohio State Buckeyes win (17-14) with slightly more than two minutes left to
play on a 17-yard field goal by James Hague. The victory chance is set up when Cal's Bob Celeri is forced to punt a short distance on the run with his left foot because of
a bad pass from center. Fred (Curly) Morrison is Ohio State's big running star with 113 yards on 25 carries, followed by Jerry Krall with 80 yards in 28 tries. Bill Trautwein
is a standout at tackle for the Buckeyes. California gets big contributions from Jim Monachino, Frank Brunk, Pete Schabarum.

1951 - Michigan 14 California 6
Fate isn't any more friendly to Pappy Waldorf as another of his undefeated California teams (9-0-1) is the victim of a rally by Benny Oosterbaan's (5-3-1) Michigan
Wolverines 14-6. Chuck Ortmann, with 15 of 19 pass completions and 146 yards for the day, overcomes a 6-0 California lead by connecting on six of eight strikes for 80
yards in the fourth quarter. Cal is leading on a touchdown pass from Jim Marinos to Bob Cummings. Another Michigan standout, Don Dufek, scores the winning
touchdown on a short buck with 5:37 to go and later tallies again. Tom Johnson is Michigan's line star at tackle.

1952 - Illinois 40 Stanford 7
The Big Ten makes it six straight in the Rose Bowl as Ray Eliot returns with an 8-0-1 team to skillfully hand Chuck Taylor's 9-1 Stanford team a 40-7 trouncing. Despite
an opening Illini scoring drive featuring Pete Bouchorous and Bill Tate, Stanford lives up to expectations in the first half as Don Sanders blocks Sam Rebecca's
conversion try. Pasadena's own Harry Hugasian scores a Stanford touchdown after a Gary Kerkorian passing show to Hugasian, Bill McColl and Ron Cook with
Kerkorian's extra point putting Stanford ahead 7-6. Then Stanford collapses during a second half Illinois surge as touchdowns are scored by Tate, twice, John Karras,
Don Stevens, and John Ryan. The explosion is launched by a Stan Wallace interception return, Tate winding up with 150 yards in 20 carries.

1953 - USC 7 Wisconsin 0
Jess Hill, who played in the 1929 Rose Bowl game, returns to coach the West's first victory over the Big Ten as his USC Trojans (9-1) defeat Ivy Williamson's 6-2-1
Wisconsin Badgers 7-0. The winning touchdown is scored by Al (Hoagy) Carmichael on a 22-yard pass from Rudy Bukich, replacement for the injured All-American
Jimmy Sears. Sam Tsagalakis kicks the extra point. Desmond Koch gets off a 72-yard punt for USC. Defensive heroes for USC in blanking great Badger running back
Alan Ameche (133 yards in 28 carries) are Frank Clayton, Marv Goux, Charlie Anne and George Timberlake.

1954 - Michigan State 28 UCLA 20
The Big Ten comes back to start another six-game winning streak as Biggie Munn's 8-1 Michigan State outlasts Henry (Red) Sanders' 9-1 UCLA 28-20. The Bruins get off
to a 14-0 lead on a touchdown pass from Paul Cameron to Bill Stits and a touchdown plunge by Cameron plus two conversions by John Hermann before Spartan end
Ellis Duckett blocks a Cameron punt and carries the ball in with Evan Slonoc converting. The final victory margin is provided by Billy Wells on a fourth quarter 62-yard
touchdown punt return. Earlier LeRoy Bolden and Wells score for Michigan State and Rommie Loudd for UCLA on a pass from Cameron.

1955 - Ohio State 20 USC 7
Woody Hayes introduces himself to Rose Bowl football by bringing a 9-0 Ohio State team to Pasadena that defeats Jess Hill's 8-3 USC Trojans 20-7. Despite defensive
contributions by USC's Marv Goux, quarterback Dave Legget engineers an error-free Buckeye attack in the rain by slipping the ball skillfully to elusive Hopalong Cassady,
Bob Watkins and Dick Harkrader for consistent quick-opener gains and pass completions, each scoring a touchdown Aranius Dandoy scores the only Trojan touchdown
on a brilliant 88-yard punt return. Jon Arnett chalks up 31 and 70 yard runs for naught.

1956 - Michigan State 17 UCLA 14
Another colorful Big Ten coach, Duffy Daughterty, is introduced to Pasadena as the 8-1 Michigan State Spartans edge the 9-1 UCLA Bruins of Henry (Red) Sanders 17-
14. Dave Kaiser wins the game for Daugherty with a 41-yard field goal with seven seconds to play. Bob Davenport gives UCLA a 7-0 lead on a short touchdown buck, but
an Earl Morrall pass to Clarence Peaks for 13 yards ties the game. A lateral-forward pass play from Morrall to Peaks to John Lewis produces a 67-yard Spartan
touchdown before Ronnie Knox leads a Bruin drive that makes it 14-14 on Doug Peters' short scoring run.

1957 - Iowa 35 Oregon State 19
Still another successful Big Ten coach in the Rose Bowl makes his appearance as Forest Evashevski leads his 8-1 Iowa Hawkeyes over Tommy Prothro's Oregon State
(7-2-1) by 35-19 score. Kenny Ploen, the Iowa quarterback, completes nine of 10 passes, rushes 59 yards and opens the scoring with a 49-yard run. Collins Hagler
scores twice for the Hawkeyes, once on a 66-yard sprint. Three times Oregon State hurts itself by fumbling the ball to Iowa. Joe Francis with 73 yards running and 10 of
12 pass completions joins Sterling Hammack (four catches) as Beaver big guns.

1958 - Ohio State 10 Oregon 7
Woody Hayes returns for another triumph as his Ohio State Buckeyes (8-1) create further Western despair with a 10-7 victory over Len Casanova's inspired Oregon
Ducks (7-3). It isn't easy for Hayes' men who are outgained and out-first-downed by Oregon, led by quarterback Jack Crabtree (10 of 17 passing). Ohio State pulls it out
with a 34-yard field goal by Don Sutherin in the fourth quarter. Frank Kremblas of Ohio State and Jim Shanley of Oregon match earlier touchdowns. Ron Stover is
Oregon's pass catching phenom with 10 grabs, but his costly fumble ends Oregon's comeback hopes.

1959 - Iowa 38 California 12
The Big Ten wins its 12th game out of 13 in the pact with the West as Forest Evashevski captures his second Rose Bowl victory in the 38-12 Iowa (7-1-1) trouncing of
Pete Elliott's 7-3 California Bears. What was to be a passing duel between Cal's Joe Kapp and Iowa's Randy Duncan turns out to be a running show by Iowa, which
gains 441 of its total 528 yards on the ground. Bob Jeter and Willie Fleming lead the Hawkeye attack, Jeter winding up with 194 yards. The 298-pound Mac Lewis at
guard opens big holes for the Iowa runners, Jeter once going 81 yards to score.

1960 - Washington 44 Wisconsin 8
The West is looking for a football saviour and it finds him in the person of Jim Owens, amiable Washington coach. Owens' 9-1 Huskies trounce Milt Bruhn's 7-2
Wisconsin Badgers by a 44-8 count. Led by one-eyed quarterback Bob Schloredt and speedy runner George Fleming, Washington rolls up a 17-0 lead before Wisconsin
has a first down. Fleming's 53-yard scoring punt return breaks Wisconsin's back. Schloredt rushes 21 times for 81 yards and passes for 102 more.

1961 - Washington 17 Minnesota 7
Smiling Jim Owens proves his victory touch is no fluke as he again shows the West how to win in the Rose Bowl. This time a 17-7 victory by 9-1 Washington over Murray
Warmath's 8-1 Minnesota. Again Bob Schloredt leads the Huskies to a 17-0 lead with big contributions from George Fleming, Ray Jackson, Charlie Mitchell and Brent
Wooten. Sandy Stephens quarterbacks a second half comeback by No.1 nationally rated Minnesota, but the efforts of Stephens, Roger Hagberg and Bill Munsey aren't
enough.

1962 - Minnesota 21 UCLA 3
Minnesota (7-2) makes good in its comeback try by downing UCLA (7-3), coached by Bill Barnes, 21-3. Murray Warmath's inside-the-tackle steady grinding pays off
against UCLA'S defense designed to stop the outside rollouts of Sandy Stephens. Minnesota puts it away with two long drives after a fumble recovery sets up the first
touchdown, Stephens scoring twice and Bill Munsey once. The archaic UCLA single wing produces only an early 28-yard field goal by Bobby Smith.

1963 - USC 42 Wisconsin 37
Passing records are established as USC (10-0) gives Johnny McKay his first of five Rose Bowl victories against three defeats by outlasting Milt Bruhn's Wisconsin
Badgers (8-1) in a 42-37 aerial show. Pete Beathard throws four touchdown passes for the Trojans while Ron VanderKelen of the Badgers completes 33 of 48 attempts.
The long duel ends in hazy darkness as Wisconsin rallies from a 42-14 deficit. Pat Richter catches 11 of VanderKelen's passes. Hal Bedsole stands out as a Trojan
receiver. Wisconsin outgains USC 486 to 367 in total yardage and 32-15 in first downs.

1964 - Illinois 17 Washington 7
Jim Owens finally discovers what its like to lose in the Rose Bowl as Pete Elliott, who lost as a Western coach at California in 1959, returns with an Illinois team (7-1-1)
that defeats Washington (6-4) by a 17-7 margin. Washington first loses starting quarterback Bill Douglas by injury, then sees replacement Bill Siler throw three
interceptions and fumble twice. Dave Kopay scores for Washington, but a Jim Plankenhorn field goal and Jim Warren touchdown give the Illini a lead that Jim Grabowski
fattens with a 125-yard day and a clinching touchdown.

1965 - Michigan 34 Oregon State 7
This time it is Bump Elliott's turn to make Rose Bowl history by coaching a Rose Bowl team to victory after playing on a triumphant team, 1948 Michigan. Elliott's Michigan
Wolverines (8-1) handle Tommy Prothro's Oregon State (8-2) by a convincing 34-7 margin. Mel Anthony scores three touchdowns for the Wolverines, his first a record 84-
yard dash. Michigan gains 415 yards for the day. Paul Brothers gives Oregon State false hopes by completing six of six passes in an opening 84-yard scoring drive, but
soon it becomes easy for Bob Timberlake to direct Michigan successes.

1966 - UCLA 14 Michigan State 12
Tommy Prothro changes schools and finds the magic formula as coach of the UCLA Bruins (7-2-1) who knock Duffy Daugherty's Michigan Staters (10-0) out of the
national championship in a thrilling 14-12 upset. Gary Beban's two quarterback-keeper touchdowns and Kurt Zimmerman's conversions give UCLA a 14-0 lead before
Michigan State makes a late charge in face of heroic Bruin defense. Big Bob Apisa scores on a 38-yard pitchout play from Jim Raye, but Bruin defensive end Jerry Klein
rushes a two-point pass try into a failure. Trailing by eight points, the Spartans roar back and score again on a Steve Juday keeper. Trying for two points to tie, pitchout
artist Raye flips to Apisa who storms right end, being hit first by Jim Colletto and finally by little Bob Stiles inches short of the goal line.

1967 - Purdue 14 USC 13
The thrills continue as Jack Mollenkopf brings in a strong 8-2 Purdue team that nips 7-3 USC coached by Johnny McKay 14-13. With less than three minutes to play,
Pasadena's own Rod Sherman catches a touchdown pass from Troy Winslow to bring the Trojans within a point. McKay "goes for it," this time a pass from Winslow to
Jim Lawrence which is intercepted by Purdue's defensive back George Catavolos, the man Sherman had eluded Previously, Bob Griese directs and executes Purdue to
two touchdowns by Perry Williams and kicks two conversions
while USC manages only one touchdown by Don McCall.

1968 - USC 14 Indiana 3
Johnny McKay is in the second of a four-game Rose Bowl
appearance streak as USC's coach, his 9-1 Trojans a bit
too strong for the Indiana Hoosiers of Johnny Pont (9-1)
who appear in Pasadena for the first time. The 14-3 USC
conquest also presents O.J. Simpson who scores both
Trojan touchdowns and gains 128 yards in 25 carries.
Harry Gonso, Indiana quarterback, can't crack USC's
defense except for a 27-yard field goal by Dave Kornowa.

1969 - Ohio State 27 USC 16
O.J. Simpson experiences both the negative and the plus in
a matchup of undefeated powers, 9-0-1 USC and 9-0 Ohio
State that the Buckeyes win 27-16. O.J. runs 100 yards for a
touchdown and gains 171 yards in 28 carries, but he also
has a hand in five USC turnovers that help make Ohio State
the national champion. Simpson fumbles the ball away twice
and throws a pass interception, fatal miscues when added to
quarterback Steve Sogge's fumble and interception. Ohio
State wins with Rex Kern's expert quarterbacking, running
and passing plus the blasts of Jim Otis and Leophus
Hayden. One of the Trojan scores is a disputed "catch"
by Sam Dickerson who already has lost the pigskin when
the officials raise their arms.

1970 - USC 10 Michigan 3
Bo Schembechler, destined to coach a Rose Bowl team more times than anyone else in the game's history (10 appearances), makes a losing 10-3 debut in a hospital
bed as USC (9-0-1) frustrates 8-2 Michigan. Bo suffers a heart attack the eve of the game and turns the team over to assistant Jim Young who sees Trojan Ron Ayala kick
a 25-yard field goal and Bob Chandler score on a 33-yard pass play from Jimmy Jones. The best Michigan can accomplish is a 20-yard field goal by Tim Killian. McKay
credits a six-man front on defense for the victory, big Tony Terry added to the "Wild Bunch" consisting of Jimmy Gunn, Charlie Weaver, Al Cowlings, Tody Smith and
Bubba Scott.

1971 - Stanford 27 Ohio State 17
Now it is Johnny Ralston's turn to continue the rise of West Coast football as his Jim Plunkett & Company from Stanford (8-3) destroy Woody Hayes' unbeaten Ohio State
season (9-0) in a 27-17 upset. Stanford rallies from a 17-13 deficit in the fourth quarter with a touchdown catch by little Randy Vataha from Plunkett and a Jackie Brown
touchdown bolt set up by a great Bob Moore catch. It is a tremendous quarterback duel between Plunkett (20 for 30 passing) and Ohio State's Rex Kern (129 yards
running on 20 carries). John Brockington and Leo Hayden put on a running show, but Stanford's defense stops Brokington late in the game. Steve Horowitz kicks a 48-
yard field goal for Stanford. Among Stanford defensive stars are captain Jack Schultz of South Pasadena, safety; center John Sande and linebacker Ron Kadziel.

1972 - Stanford 13 Michigan 12
Johnny Ralston does it again, this time with another 8-3 Stanford team that knocks Bo Schembechler's Michigan (11-0) out of the national championship in a 13-12
thriller. Blond Don Bunce is Ralston's engineer this time, winding up with 24 pass completions in 44 attempts. Stanford pulls out victory as the final gun barks with a 31-
yard Rod Garcia field goal, his second of the game. A Dana Coin field goal and Fritz Seyferth touchdown plunge build an early 10-3 Michigan lead before Jackie Brown
runs 31 yards for a tying touchdown with a trick forward handoff between his legs from fullback Jim Kehl. Michigan appears to have victory through a fluke when Stanford's
Jim Ferguson is tackled by Wolverine Ed Shuttlesworth for a safety when running a missed field goal out of the end zone and back in. Then Bunce starts to connect in a
drive that sets up the Garcia winning kick.

1973 - USC 42 Ohio State 17
One of Johnny McKay's greatest USC teams (11-0) wins the national championship by trouncing Woody Hayes' 9-1 Ohio State 42-17. Human torpedo Sam Cunningham
zooms into the end zone four times for touchdowns. Bigger, faster and more talented USC dominates despite a Buckeye lineup that has Archie Griffin, destined to start in
the Rose Bowl four straight years; leading national scorer fullback Champ Henson, Neal Colzie, Randy Gradishar and others. Anthony Davis carries 23 times for 157
yards, USC quarterback Mike Rae completes 18 of 25 passes for 229 yards, receivers Charles Young and Lynn Swann catch six aerials each, linebacker Richard Wood
makes 10 tackles. Twenty-three Trojans from this great team go into pro football.

1974 - Ohio State 42 USC 21
Woody Hayes gets revenge in a complete turnaround as his 9-0-1 Ohio Staters trounce Johnny McKay's 9-1-1 USC Trojans 42-21. Hayes' quarterback Cornelius Greene
unleashes a selective aerial game that paves the way for the running and bolting of backs like Archie Griffin, Pete Johnson and Greene himself. Ohio State has only a
449-406 total yardage edge at the finish to actually lead 21-20 before Greene bullets to Fred Pagtack and runs by Neal Colzie, Johnson (three touchdowns for the day),
Griffin (a 47-yard scoring spring and 149 yards for the game) and Greene break it open. Chris Limahelu kicks 47 and 42-yard field goals for USC. USC gets strong
contributions from quarterback Pat Haden (21 for 39 passing), receiver J.K. McKay, Anthony Davis, Lynn Swann, Rod McNeil, Manny Moore, Charlie Phillips. Michigan's
linemen featuring John Hicks on offense and Van DeCree on defense prevail.

1975 - USC 18 Ohio State 17
The Woody Hayes Show continues in his third of four straight Rose Bowl appearances but John McKay of USC gets the last cigar as his Trojans (10-1) nip Ohio State 18-
17. Despite two field goals by Chris Limahelu and a Jim Obradovich touchdown catch of a Pat Haden pass, USC trails 17-10 because of touchdowns by Buckeyes
Champ Henson and Cornelius Greene and a Tom Klaban field goal. Then USC wins it in spectacular fashion with 2:03 left on the clock. Sub Allen Carter (75 yards)
carries on for injured Anthony Davis and spearheads the winning drive before Haden fires a 36-yard touchdown pass to McKay's son, J.K., and a two-point conversion
pass to Shelton Diggs. Johnny McKay ends his Rose Bowl career with a 5-3 record, tying Howard Jones for victories.

1976 - UCLA 23 Ohio State 10
Woody Hayes bows out of Rose Bowl spotlight with 4-4 record as his Ohio State Buckeyes (11-0) lose another national title when upset by Dick Vermeil's comeback
UCLA Bruins who despite a 8-2-1 record pull out a sensational 23-10 victory. Ohio State completely dominates the first half but leads only 3-0 on Tom Kleban's 42-yard
field goal despite penetrations to UCLA's 25, 33, 32 and 21-yard lines. UCLA can't make a first down in the first 26 minutes and gains only 48 total yards in the first half.
Then thunder, generated by quarterback John Sciarra, strikes. Sciarra completes 13 of 19 passes including 16 and 67-yard touchdown completions to Wally Henry.
Wendell Tyler makes a 54-yard touchdown run, winding up with 172 yards on 21 carries. The game completes Archie Griffin's four Rose Bowl appearances good for 412
yards in 79 carries. Pete Johnson again is big for the Buckeyes, but Bruins Cliff Frazier, Manu Tuiasosopo, Terry Tautolo, Dale Curry, Ray Burks and Raymond Bell
eventually prevail defensively.

1977 - USC 14 Michigan 6
The John Robinson era of USC success in the Rose Bowl begins as the Pac-8, later to grow into the Pac-10, continues into a period of its greatest dominance since the
pact with the Big Ten began in 1947. The West moves toward winning six straight and 12 of 13 Rose Bowl games from 1975 to 1987 as Robinson's 11-1 Trojans
disappoint Bo Schembechler's 10-1 Michigan Wolverines 14-6. Charles White replaces the injured Ricky Bell and gains 114 yards in 32 tries to join quarterback Vince
Evans (14 completions in 20 attempts) and Shelton Diggs (eight catches) as Trojan offensive stars. Evans and White score for USC and Rob Lytle for Michigan.

1978 - Washington 27 Michigan 20
Yes, this is the era of West success in the Rose Bowl as another new name comes forth to direct the dominance over the Big Ten. Don James of Washington joins
USC's John Robinson, UCLA's Terry Donahue, USC's Ted Tollner, Arizona State's John Cooper and USC's Larry Smith in proving the Big Ten invasion of Pasadena now
is a perilous one. James' Washington Huskies (only a 7-4 season record) drub Bo Schembechler's 10-1 Michigan 27-20 with the passing arm and running of Warren
Moon and the receiving of Bob Gaines plus the toe of Steve Robbins who has two field goals and three conversions. This is a game of long yardage catches with a Moon
to Gaines 64 yarder and a Rick Leach to Curt Stephenson 76 yarder for Michigan. Interceptions by Michael Jackson and Nesby Glasgow shut off Michigan's late attempts
to rally.

1979 - USC 17 Michigan 10
Frustration continues for Bo Schembechler who loses his fifth straight Rose Bowl game, this time with another 10-1 Michigan team that succumbs to John Robinson's
11-1 USC Trojans 17-10. Overthrows by Michigan's Rick Leach lead to two USC interceptions by Ronnie Lott and Dennis Smith and 10 points on a Paul McDonald to
Hoby Brenner touchdown pass and a 35-yard Frank Jordan field goal. Michigan scores on a 36-yard Greg Willner field goal and a 44-yard scoring pass from Leach to
Roosevelt Smith. The touchdown that gives USC its winning margin is a disputed one by Charles White who is stripped of the ball by Ron Simpkins while attempting to
cross the goal line with Michigan's Mark Braman recovering on the one. It is ruled a touchdown even though many observers feel White crossed the goal line but the ball
didn't. The victory makes USC's all-time Rose Bowl record 16-6.

1980 - USC 17 Ohio State 16
John Robinson makes his Rose Bowl total 3-0 and the West cuts the Big Ten lead to 18-16 since the pact began as USC (10-0-1) bumps Earl Bruce's Ohio State (11-0)
out of a national championship with a comeback 17-16 victory. Trailing 16-10, USC gains possession on its 17 with 5:31 to play and drives to the winning touchdown by
Charles White before the final gun. With Anthony Munoz returning from a season-long knee injury to open holes, White carries six times for 70 of the needed 83 yards in
the drive, his final effort one previous yard. Eric Hipp then kicks the winning point. USC's earlier points come on a 41-yard Hipp field goal and a 53-yard touchdown pass
from Paul McDonald to Kevin Williams. Helping the Trojan cause is a successful goal line stand led by Myron Lapka after an Art Schlichter to Gary Williams bomb puts
the ball on the two. Earlier a 67-yard Schlichter to Williams touchdown bomb and three Vlade Janakievski field goals give Ohio State 16 points. White has a record 247
yards in 39 carries, an iron man extraordinary.

1981 - Michigan 23 Washington 6
Bo Schembechler has only a 9-2 team when he arrives in Pasadena but he says "this one knows how to win the big one." He is correct as he bags his first Rose Bowl
victory in six tries, a convincing 23-6 triumph over Don James' 9-2 Washington Huskies. Durable Butch Woolfolk runs the pigskin 182 yards in 26 carries and speedy
Anthony Carter catches five passes for 68 yards and gains 33 yards more on four key pitchout plays as Michigan dominates in the second half. Quarterback John
Wangler breaks open a 7-6 duel by "going to" Carter's skills and speed. The Huskies blow first half scoring chances when they gain 269 yards without getting a
touchdown, the most painful turnover being a fumble by potent Toussaint Tyler while trying to cross the goal line. Chuck Nelson does manage to get two field goals for
the Huskies.

1982 - Washington 28 Iowa 0
Don James comes right back with a 9-2 Washington team that wipes out Hayden Fry's 8-3 Iowa Hawkeyes 28-0. James' big gun is a freshman named Jacque Robinson
who gains 142 yards in 20 carries and sets up or scores three of the Huskies' four touchdowns. Quarterback Steve Pelluer is 15 for 29 passing, end Paul Skansi has
four big catches and Mark Jerue makes 13 tackles as linebacker.

1983 - UCLA 24 Michigan 14
Terry Donahue starts a three-time victory streak in the Rose Bowl with his 9-1-1 UCLA Bruins who make Bo Schembechler's one-game winning streak short lived.
Michigan, 8-3, falls 24-14 as three interceptions and one fumble stop two Wolverine possessions inside the 20 and lead directly to 10 UCLA points. Tom Ramsey
completes 18 of 25 passes, six straight in a 79-yard drive, to take a 7-0 lead that becomes 10-0 after an interception and a John Lee field goal. Michigan loses
quarterback Steve Smith on injury, but Dave Hall, his successor, passes to Eddie Garrett for a touchdown before UCLA breaks Michigan's back with an 80-yard drive
culminating with Danny Andrews' touchdown sweep of nine yards. All is academic after that.

1984 - UCLA 45 Illinois 9
Because of its 10-1 record, Mike White's Illinois team is favored over Terry Donahue's mere 6-4-1 UCLA, but the Bruins romp to a convincing 45-9 victory. The Pac-10 win
ties the series with the Big Ten at 19-19. It is a Rick Neuheisel show as the UCLA quarterback completes 22 of 31 passes, four for touchdowns, no interceptions. Flanker
Karl Dorrell catches two touchdown passes. Bryan Wiley returns an interception 53 yards to score. Safety Don Rogers has two interceptions. Illinois cuts UCLA's early
lead to 7-3 when Coach White's son, Chris, kicks a 41-yard field goal.

1985 - USC 20 Ohio State 17
The Big Ten, which beat the West with hard-nosed "men against boys" football in the 40s and 50s, succumbs to the physical might of the Pac-10 as Ted Tollner's 8-3
USC smashes Earl Bruce's 9-2 Ohio State 20-17. The Pac-10 takes the lead in the Rose Bowl series 20-19 with its 13th victory in the last 15 meetings. The swarming
USC defense causes Buckeye quarterback Mike Tomczak to throw three interceptions while being forced to take the air 37 times when running star Keith Byars is
checked following an early 50-yard sprint. Tim Green is flawless at the Trojan controls and gets big offensive contributions from kicker Steve Jordan (two 51-yard field
goals), Timmie Ware, Joe Cormier, Fred Crutcher and Kennedy Pola. Ohio State kicker Rich Spangler connects for a record 52-yard field goal and Chris Carter catches
nine passes.

1986 - UCLA 45 Iowa 28
Terry Donahue runs his personal Rose Bowl winning streak to three as UCLA (8-2-1) subdues the 10-1 Iowa Hawkeyes of Hayden Fry 45-28. It is "a Ball" for UCLA, Eric
Ball to be exact. Replacing the injured Gaston Green, freshman Ball scores four touchdowns and gains 227 yards. Backup quarterback Matt Stevens, sub for the injured
David Norris, picks Iowa apart, passing for one score and going over himself another time. Iowa quarterback star Chuck Long is sacked four times while completing 29
of 37 passes.

1987 - Arizona State 22 Michigan 15
Arizona State makes its debut as a Rose Bowl team by defeating Michigan 22-15. John Cooper's 8-1-1 team from Tempe overcomes a 15-3 lead gained by the favored
10-1 Michigan invaders of Bo Schembechler. Jim Harbaugh goes from feast to famine, directing, Michigan to two quick touchdowns before being sacked twice and
throwing three costly interceptions. Jeff Van Rapphorst rallies the Sun Devils with two touchdown strikes to Bruce Hill. The quicker Sun Devils harass Harbaugh
thereafter and dominate with standouts being Stacy Harvey (11 tackles), Darryl Harris (109 yards running), pass interceptors Eric Allen, Robby Boyd and Greg Clark plus,
of course, Player of the Game Van Rapphorst.

1988 - Michigan State 20 USC 17
After 16 losses in the last 18 Rose Bowl games, the Big Ten is ready for some relief, which is provided by coach George Perles of Michigan State, a rugged coach who
asks no favors or gives any. Perles' 8-2-1 Spartans defeat Larry Smith's 8-3 USC 20-17. The Trojans have a chance to pull it out after John Langeloh breaks a 17-17 tie
with a 36-yard field goal four minutes before the finish. USC drives to the Spartan 30 when quarterback Rodney Peete can't handle center John Katnik's snap, the ball
recovered by Michigan State's Todd Krumm. Lorenzo White gains 113 yards and scores two touchdowns for the Perles, and Langeloh winds up with two field goals.
Linebacker Percy Snow makes 17 tackles for the Spartans. Peete throws two touchdown passes to Ken Henry and runs 54 yards himself, but one slippery muff costs
him.

1989 - Michigan 22 USC 14
The 100th anniversary of the Tournament of Roses and the 75th football game headlining the annual festival features Bo Schembechler's second victory in nine tries.
Michigan (8-2-1) defeats USC (10-1) by a 22-14 margin, Larry Smith's second loss in two tries as Trojan mentor. Quarterback Demetrius Brown loosens up the Trojans
with passes in the first half and then unleashes runner Leroy Hoard who crosses the goal line twice in the fourth quarter and winds up with 142 total yards. Rodney Peete
of USC scores twice in the second quarter after Michigan's Mike Gillette hits a 49-yard field goal. "We forgot to show up in the second half," says Peete in explaining what
happens after that.

1990 - USC 17 Michigan 10
Bo Schembechler tries to do it again but he walks off the Rose Bowl turf for the last time with a 17-10 loss to USC and a 2-8 mark for this unlucky career in Pasadena.
Larry Smith's Trojans (8-2-1) utilize a 22 of 31 passing performance by southpaw freshman, Todd Marinovich and a 126-yard running day by Pasadena's own Ricky
Ervins to take a hard-earned victory over the Wolverines (10-1). Ervins scored the winning touchdown with at 14-yard run with 1:10 remaining. Michael Taylor completes
10 of 19 passes for Michigan and the previous year's star Leroy Hoard runs for 121. USC gets its victory chance and saves its neck when a holding penalty nullifies a trick
play calling for punter Chris Stapleton to run on fourth and two from his 46-yard line. He gains 24 big yards, but the penalty forces a kick with USC taking over for its
winning drive. No, Pasadena isn't Bo's town.

1991 - Washington 46 Iowa 34
The Washington Huskies of Don James (9-2) defeat Hayden Fry's Iowa Hawkeyes (8-3) in the Rose Bowl's highest scoring game ever 46-34. Quarterback Mark Brunell
passes for two touchdowns and runs for two more. Iowa never quits after trailing 33-7 at halftime. Greg Lewis rushes 128 yards in 19 carries for the Huskies. In the 20-
point fourth quarter "never say die" Iowa resurgence, quarterback Matt Rodgers runs for two scores and passes for one.

1992 - Washington 34 Michigan 14
In what many believe is the best performance ever against a high-rated team in the Rose Bowl, Washington mauls No. 4 Michigan 34-14 to gain a share of the national
championship with Miami. Don James' Huskies make their record 12-0 for the season as their defense holds Michigan to 72 yards and sacks quarterback Elvis Grbac
five times while limiting Heisman winner Desmond Howard to one pass reception. Washington quarterback Billy Joe Hobert, just a sophomore, completes 18 of 34
passes, two for touchdowns. He shares Player of the Game honors with defensive tackle Steve Emtman. The 1991 Player of the Game, Mark Brunell, leads two
Washington scoring drives as Hobert's backup, 7 for 8 as a passer. Tight end Aaron Pierce catches seven passes and split end Mario Bailey hauls in six.

1993 - Michigan 38 Washington 31
Washington attempts to win three consecutive Rose Bowl games but falls short as undefeated but thrice-tied Michigan outlasts the Huskies 38-31 before a crowd of
94,236. The suspenseful offensive show featured Player of the Game Tyrone Wheatley of Michigan who scores on runs of 56, a record 88 and 24 yards. The 225-pound
running back finds wide open country after he breaks through a jammed line of scrimmage and races away from futile Washington chasers. Quarterback Elvis Grbac
engineers a winning drive midway in the fourth quarter, throwing a 15-yard scoring pass to tight end Tony McGee who catches six passes for the day. Michigan outgains
9-2 Washington 483 yards to 413 in a game that see-saws to a 31-31 tie before the Grbac-McGee connection settles it. The record breaker for the game, however, is the
southpaw Washington quarterback Mark Brunell who passes and turns to three-time career highs in Rose Bowl action -- passing yardage (560), total offense (618),
completions (39), touchdown passes (5), and touchdowns involved (7). Brunell hits Jason Shelley for a 64-yard touchdown pass and Mark Bruener for 18 years and
another tally. The all-time, one-game Rose Bowl rushing record eludes Wheatley who has 235 yards before being sidelined by painful back spasms.

1994 - Wisconsin 21 UCLA 16
Wisconsin finally wins a Rose Bowl Game, defeating UCLA 21-16 in the Badgers' fourth try before 101,237 spectators, most of them clad in red. UCLA coach Terry
Donahue says "we certainly didn't get the feeling we were playing on our home field." Whatever feeling the Bruins have, they don't show a healthy look as they fumble the
ball away five times and add an interception for six costly turnovers. Coach Barry Alvarez of the Badgers insists it isn't luck; "...our defense had something to with it." Bruin
quarterback Wayne Cook has a chance to pull the game out of the fire at the finish, but he runs instead of passing from the Badger 18 and is tackled on the 15-yard-line
while the clock runs out. Player of the Game is Wisconsin's Brent Moss who has 158 yards in 36 carries with two touchdowns. Wisconsin quarterback Darrell Bevell
scampers 23 yards for a touchdown early in the fourth quarter, actually the game winning points. UCLA's All-American pass receiver J.J. Stokes sets a school and Rose
Bowl record of 14 receptions for 176 yards, but he also makes a costly fumble. Another Bruin who can't hold onto the pigskin is quarterback Cook who undoes his
impressive 288 passing yardage.

1995 - Penn State 38 Oregon 20
Penn State rules in Pasadena but not the nation. After outlasting Oregon, 38-20, in the Rose Bowl, the Nittany Lions find themselves out-voted in both coaches and
sports writers polls as Nebraska takes the national championship. Penn Staters feel they deserve at least a share of the crown but do get half of the Rose Bowl Player of
the Game honors. Ki-Jana Carter gains 156 yards in 21 carries and scores three touchdowns, one an 83-yard dash on the first Penn State offensive play of the day.
Quarterback Danny O'Neil of Oregon is also accorded Player of the Game honors. He breaks five Rose Bowl records: most passes completed (41), most attempts (61),
most yardage (465), most plays (74) and total offense (456). Safety Chuck Penzenik of Penn State intercepts two of O'Neil's passes although the Duck passer finishes
with two touchdown passes, one to Josh Wilcox (tight end, 11 catches for the day) and another to Cristin McLemore (10 catches for the day). Oregon makes it a tough
game for Penn State but the Lions break it open after the score is tied 14-14 late in the third period. Ambrose Fletcher's 72-yard kickoff return sets up a Carter score and
Penzenik's second interception and 44-yard return leads to another Carter tally from the three.

1996 - USC 41 Northwestern 32
USC has two players who stand above all others -- the reason the Trojans defeat the popular Northwestern Wildcats 41-32 in the 50th anniversary game of the Pac-10,
Big Ten, Tournament of Roses pact. Wide receiver Keyshawn Johnson makes 12 catches for a Rose Bowl record 216 yards (and Player of the Game status), and
quarterback Brad Otton completes 29 of 44 passes for 391 yards, including two touchdowns. The key Johnson catch is good for 56 yards and a score when
Northwestern rallies in the second half, the play Wildcat coach Gary Barnett admits "parted the seas," before 100,102 spectators. Darnell Autry scores three touchdowns
for Northwestern while gaining 110 tough yards on 32 carries. Quarterback Steve Schnur passes for 336 yards on a 23 for 39 passing day, and D'Wayne Bates catches
seven, but USC gives John Robinson his fourth Rose Bowl victory during his career by making the big plays at the crucial moment. One of these plays occurs when
Sammy Knight strips the ball from Brian Musso and Daylon McCutcheon races 53 yards for a touchdown to make the score 24-7 late in the second quarter. The other
comes when a Schnur pass sails too high with Northwestern trailing only 34-32 in the fourth quarter. The ball is intercepted by Trojan safety Jesse Davis, who returns it
41 yards and sets up the clinching touchdown by Delon Washington.

1997 - Ohio State 20 Arizona State 17
The boy next door returns to defeat the local heroes he once played for -- Joe Germaine of Mesa, Arizona, who lives just a few miles from the Arizona State campus, is the
big gun of the 83rd Rose Bowl Game, as Ohio State defeats the Sun Devils 20-17. Germaine, who wasn't recruited as a quarterback by Arizona State because it already
had Plummer, tosses a five-yard winning touchdown pass to freshman David Boston with only 19 seconds left to play. Germaine is named Player of the Game for driving
his team 65 yards after Plummer seems to have the game locked up with a zig-zagging 11-yard touchdown scramble. This comes with 1:40 to play and puts Arizona
State ahead 17-14, likely to remain undefeated if the defense can stop any Buckeye rebound. However, two third-down catches and two pass interference penalties set
up the Germaine miracle.

1998 - Michigan 21 Washington State 16
Michigan defeats Washington State 21-16 in the 84th Rose Bowl Game. The 11-0 Wolverines win the writers' version of the national championship by a large margin in
the Associated Press poll. Nebraska, also undefeated, captures the coaches' poll by a mere two points and takes half the national crown. Brian Griese, son of 1967
Rose Bowl star Bob Griese, is named Player of the Game. He completes 18 of 30 passes for three touchdowns and a total of 251 yards. A crowd of 101,219 sees split
end Tai Streets catch 53 and 58-yard touchdown passes, and Jerame Tuman pull in the game-clinching pass of 23 yards. Washington State quarterback Ryan Leaf
makes a desperate attempt to snatch an upset comeback, but runs out of time trying to stop the clock by spiking the ball on Michigan's 26 with two seconds to play. Leaf
ends a great day by completing 17 of 35 passes for 331 yards. His 15-yard pass to Kevin McKenzie gives WSU an early 7-0 lead. Heisman winner Charles Woodson of
Michigan prevents matters from getting worse when he intercepts a Leaf aerial in the end zone, which leads to the first Griese to Streets touchdown bomb and a 7-7 tie. A
third quarter 99-yard Cougar drive produces a 14-yard touchdown slice by Shawn Tims for another Cougar lead, which is held to 13-7 by a James Hall block of Rian
Lindell's try for the extra point. Michigan responds with touchdown catches by Streets and Tuman. With the score 21-16 after Lindell's 48-yard field goal, the final
dramatics of time ensue.

1999 - Wisconsin 38 UCLA 31
Wisconsin running back Ron Dayne rushed for 246 yards and four touchdowns, leading No. 9 Badgers to a 38-31 triumph over the UCLA Bruins in the 85th Rose Bowl,
January 1, 1999. Named Player of the Game, Dayne came just short of the Rose Bowl record of 247 rushing yards, but tied a record with his touchdowns and certainly not
without the help of freshman defensive back Jamar Fletcher and freshman defensive lineman Wendell Bryant. Fletcher intercepted a pass thrown by UCLA quarterback
Cade McNown and returned it for a touchdown to give the Badgers a 38-28 lead with 14:08 left in the Game. UCLA cut the Badgers' lead to 38-31 and had one last
chance with less than two minutes remaining. But on fourth-and-3 from the Badgers' 47 yard line, McNown was sacked by Bryant, leaving UCLA with its second
consecutive Rose Bowl loss to Wisconsin (the previous in 1994 Game.) Wisconsin finished the season with a school-record 11 wins to go with one loss. No. 6 UCLA
finished 10-2.

2000 - Wisconsin 17 Stanford 9
Wisconsin defeats Stanford 17-9 in the 86th Rose Bowl Game on January 1, 2000 before 93,731 people. The Badgers become the first Big Ten team ever to capture the
Rose Bowl Game two years in a row, and all-time national ground game leader Ron Dayne (7,125 yards in four seasons) is Player-of-the-Game on both occasions.
Dayne runs 200 yards through Stanford's defense and scores the game-turning touchdown for a Rose Bowl career rushing yardage of 446 yards and a record 30 points
on five touchdowns. Stanford gains 3-0 and 9-3 leads during the first half action, but it can't run the ball on the ground (a minus five yards for the day) and flubs two
kicking chances to ruin Coach Tyrone Willingham's hopes of scoring an upset. Stanford's Mike Biselli and Wisconsin's Vitaly Pisetsky trade field goals to start the scoring
before Stanford's Kerry Carter climaxes a 45-yard drive with a one-yard touchdown. A bad center snap ruins the extra point try. Trailing 9-3 in the third quarter, Heisman
winner Dayne bolts 64 yards, his touchdown four yards around left and the successful conversion giving Coach Barry Alvarez' Badgers a 10-9 lead which they never
relinquish. A 30-yard pass from Todd Husak to DeRonnie Pitts to the Wisconsin six sets the stage for a Stanford field goal try of 23 yards but a bad center snap gives
Mike Echols time to block Biselli's kick. Wisconsin increases its lead to 17-9 on two passes from Brooks Bollinger to tight end John Sigmund and a Bollinger on-yard
scoring keeper plus a successful conversion. Stanford experiences futility thereafter to finish the season 8-4 compared to Wisconsin's 10-2.

2001 - Washington 34 Purdue 24
Purdue made its first trip to the Rose Bowl since 1967, and just its second ever, but fell to No. 4-ranked Washington, 34-24, in a game that snapped a four-game Big Ten
winning streak against the Pac-10. Washington jumped off to a quick 14-0 lead, but Purdue battled back to tie the game 17-17 early in the third quarter. However, the
second half belonged to the Huskies as Washington rolled for 331 yards after intermission, including 245 yards on the ground, and controlled the ball for 23:29, thus
keeping the ball out of the hands of Boilermaker All-America quarterback Drew Brees. Husky quarterback Marques Tuiasosopo earned Player of the Game honors for
running for 75 yards and one touchdown and passing for another while completing 16 of 22 passes. Tuiasosopo directed the Huskies to a touchdown each of four times
they reached the red zone. Brees lived up to his billing in passing for 275 yards and two touchdowns for Purdue. Purdue wide receiver Vinny Sutherland tied a Rose Bowl
record with two touchdown receptions.

2002 - Miami 37 Nebraska 14
The 88th Rose Bowl Game was set to host the national championship on January 3, 2002, as a result of its alliance with the BCS. The No. 1 Miami Hurricanes swept into
Pasadena, defeating No. 2 Nebraska, 37-14, capping an undefeated season and establishing Hurricane coach Larry Coker's place in sports history books. With the win,
Coker became the second college football coach to capture the national title in his rookie season. The first was Michigan's Bennie Oosterbaan in 1948, the year Coker
was born. Miami QB Ken Dorsey threw three touchdown passes; two -- for 49 and 8 yards -- to receiver Andre Johnson and a 21 yard throw to tight end Jeremy Shockey,
completing 22 of 35 passes for a career high 362 yards. Johnson caught a total of seven for 199 yards. Dorsey and Johnson were later named co-Players of the Game.
Additional touchdowns were scored by running back Clinton Portis on a 39-yard run, and safety James Lewis returned an interception for 47 yards. Miami lead 34-0 at
halftime. The Huskers, lead by Heisman Trophy winner Eric Crouch, fared better in the second half, scoring with 2:39 left in the third quarter on a Judd Davies 16-yard
run and adding another touchdown on a 71-yard punt return by DeJuan Groce early in the fourth. In the end, Nebraska could only muster 259 total yards, 200 under
average. The Canes only second half points came on a field goal by Todd Sievers.

2003 - Oklahoma 34 Washington State 14
With Big Ten champion Ohio State slated for the national championship game in Tempe, the Rose Bowl chose Big XII champion Oklahoma as Pac-10 champ
Washington State's opponent in the 89th Rose Bowl Game. The No. 7 (BCS) Sooners rolled over the No. 6 Cougars, 34-14, in a contest featuring All-American LB Teddy
Lehman of OU and Outland Trophy winner Rien Long of WSU. The game also featured outgoing head coach Mike Price (headed for Alabama) and incoming head coach
Bill Doba calling plays on the sidelines, opposite OU's Bob Stoops, who had played for Iowa in the 1982 Rose Bowl. The Sooners held the Cougars to four yards
rushing, 243 total. Their victory was led by QB Nate Hybl, who completed 19 of 29 passes for 240 yards and was named Player of the Game. He had no interceptions.
Teammate Quentin Griffin ran for 144 yards on 30 carries, posting his 10th consecutive 100-yard-or-more game. Touchdowns were scored by Griffin, WR Antwone
Savage, DB Antonio Perkins, and WR Curtis Fagan, with two field goals by Trey DiCarlo. With 6:08 left in the game, WR Jerome Riley caught a 37-yard pass from QB
Jason Gesser to score the Cougs' first touchdown. Five minutes later, WR Sammy Moore scored on an 89-yard kickoff return. Gesser was 17 of 34 for 239 yards and two
interceptions.

2004 - USC 28 Michigan 14
USC, top-ranked in the polls, but excluded from the Bowl Championship Series National Championship Game, handled No. 4-ranked Michigan 28-14 in the Rose Bowl
to claim the Associated Press National Championship. USC quarterback Matt Leinart accounted for four touchdowns and a punishing Trojan defense led to the victory.
Leinart earned Most Outstanding Player honors by completing 23-of-34 passes for 327 yards and three touchdowns with no interceptions against a Michigan defense
ranked sixth in the nation against the pass. Leinart threw two touchdown passes to flanker Keary Colbert, who had six receptions for 149 yards, and one to tailback
LenDale White to move USC out to a 21-0 lead early in the third quarter. Michigan quarterback John Navarre pulled the Wolverines within 21-7 with a third-quarter
touchdown pass, but USC all but clinched it on a spectacular play that had Leinart catching a touchdown pass from All-America split end Mike Williams. A short
touchdown run by Michigan All-America tailback Chris Perry accounted for the final 28-14 margin. As large a hand as Leinart and his offensive mates had in the victory, it
was USC's defensive line that was the dominant force in the game. The Trojans registered nine sacks for 69 yards in losses against a Michigan offensive front that had
surrendered just 15 all season. All-America defensive end Kenechi Udeze led the way with three sacks. "You have to give the guys up front the credit for the havoc they
created," Michigan Coach Lloyd Carr said in citing USC's defensive front as the difference in the game. Trojan middle linebacker Lofa Tatupu had a game-high 12 tackles
plus an interception. Despite all the sacks and the constant pressure, Navarre completed 27-of-46 passes for 271 yards and one touchdown. Wolverine split end Brayton
Edwards had 10 receptions for 107 yards.

2005 - Texas 38 Michigan 37
Texas made its first-ever appearance in the Rose Bowl, filling in for No. 1-ranked USC, which went off to play in the BCS title game. It also was the first-ever meeting
between the two storied programs from Texas and Michigan. The teams did not disappoint as the game went down to the final play with the Longhorns pulling out a 38-
37 victory on a 37-yard field goal by Dusty Mangum as time expired. Sophomore quarterback Vince Young was a one-man gang for Texas, accounting for 372 yards total
offense and all five Longhorn touchdowns. Young passed for 180 yards and one score, but did most of his damage with his legs. He rushed the ball 21 times for 192
yards (9.1 yards per carry), including four touchdown jaunts of 20, 60, 10 and 23 yards. His performance earned Young offensive player of the game honors. Michigan
provided some notable performances as well. Chad Henne became the first true freshman to start a Rose Bowl Game and passed for 227 yards and a Rose Bowl-
record four TD passes. All-America wide receiver Braylon Edwards had 10 catches for 109 yards and three touchdown receptions, also a Rose Bowl record. And yet
another Rose Bowl record was established by Wolverine wide receiver/kick returner Steve Breaston, who had 315 all-purpose yards, including 221 on six kickoff returns,
plus a 50-yard touchdown reception. Michigan linebacker LaMarr Woodley earned defensive player of the game honors for his game-high 10 tackles, including four
tackles for loss.

2006 - Texas 41 USC 38
Texas and USC met in a much-ballyhooed BCS National Championship Game at the Rose Bowl and the game more than lived up to its hype as Texas prevailed 41-38
in a dramatic offensive shootout. The Longhorn win snapped USC's 34-game winning streak and deprived the top-ranked Trojans of a third consecutive national
championship, instead earning Texas its first national title since 1970. The combined 79 points made it the second-highest scoring Rose Bowl game in history and the
teams combined to set bowl records for most yards (1,130) and most first downs (60). Longhorn quarterback Vince Young earned Offensive Player of the Game honors
for the second straight year with one of the greatest performances in Rose Bowl history. Young set a Rose Bowl record with 467 yards total offense as he completed 30
of 40 passes for 267 yards and averaged 10.5 yards per carry on the ground as he rushed for an even 200 yards and three touchdowns. Included was the game-winner
on a fourth-down eight yard run with just 19 seconds remaining in the game to give the Horns the victory. USC, with two Heisman Trophy winners in its backfield, put up
some numbers as well. Trojan QB Matt Leinart passed for 365 yards, the fourth-highest total in Rose Bowl history, and one touchdown. Tailback LenDale White rushed
for 124 yards and three touchdowns and fellow tailback Reggie Bush had 279 all-purpose yards in rushing, receiving and returns. In a game that had been close
throughout, USC scored on a fourth-quarter touchdown pass by Leinart to take a 38-26 lead with 6:42 left in the game. That proved to be enough time left for Young, who
immediately drove the Longhorns down the field and scored on a 17-yard run. Then the Texas defense came up big with a fourth-down stop around midfield to give the
ball to Young one final time. He drove the Horns 56 yards, scoring on an eight-yard fourth-down scramble with just 19 seconds left on the clock.

2007 - USC 32 Michigan 18
The second ranked Michigan squad was outplayed all game. Junior USC WR, Dwayne Jarrett put on a show on his way to winning the MVP award.

Rose Bowl Stadium in 1969