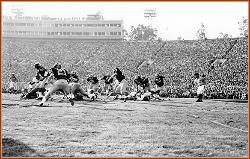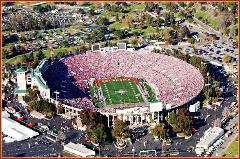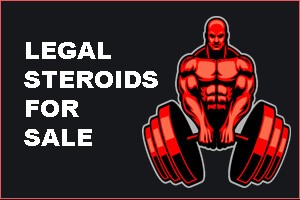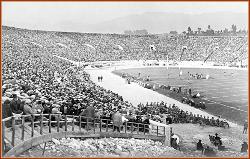 Faurot Field, also known as Memorial Stadium, is a stadium in Columbia, Missouri. It is primarily used for American football, and is the home field
of the University of Missouri Tigers.

The stadium is a typical horseshoe-shaped stadium, with seating added on in the "open" endzone. The horseshoe is completed by a grass berm
in the curved end. The berm is famous for the giant block "M" made of painted white stones located behind the endzone. There is a short buffer
zone of shrubs placed between the field and the stands around the entire length of the horseshoe.

The stadium itself is known as Memorial Stadium, named as a memorial to the MU students and alumni who lost their lives in World War I. In
1972, the playing surface was named Faurot Field in honor of longtime coach Don Faurot.

The stadium officially holds 68,349 people. The record attendance for Faurot Field is 75,298 when Missouri battled Penn State on October 4,
1980.