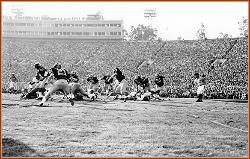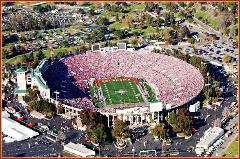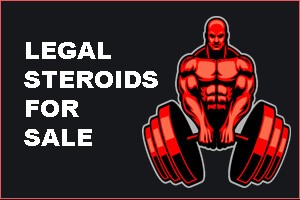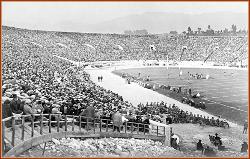 Fouts Field is a stadium in Denton, Texas, United States. It is primarily used for American football, and is the home field of the University of North
Texas Eagles (also known as the Mean Green). Despite popular myth, the team is NOT named after "Mean" Joe Greene, UNT's most famous
alum. It currently seats 30,500.

The stadium opened in 1951 and is named in honor of Theron J. Fouts, former football coach, athletics director and founder of UNT's track and
field program. The stadium originally consisted of the two sideline grandstands on either side of the track, which runs towards the northwest, and
sat 20,000. The endzone grandstands, which were added in 1994, brought the stadium up to its current capacity. The playing surface of Fouts
Field is Sportex Omnigrass Artificial Turf, which was installed prior to the 2005 playing season.