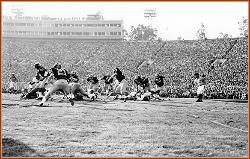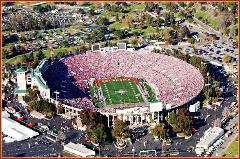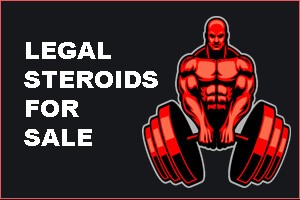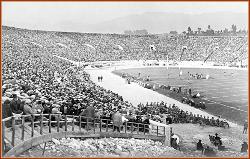 Johnny "Red" Floyd Stadium is a stadium in Murfreesboro, Tennessee, United States. It is primarily used for American football, and is the home
field of the Middle Tennessee State University Blue Raiders. It also serves as the stadium for the Tennessee Secondary School Athletic
Association's (TSSAA) State High School Football Championships. Floyd Stadium opened in 1933 and seats 31,000 people.

Located on the northwest section of campus, the stadium was originally known as Jones Field when it opened on October 14, 1933 with a
scoreless tie against Jacksonville State University. Originally built as two sideline grandstands on either side of a track, it was enlarged in 1950,
1960, 1968 and most recently in 1997-98 to bring it to its current configuration as an octagonal bowl with an expanded west (home) side, and a
second deck along the north, northeast and east sides. No second deck was built on the west stands due to it being immediately adjacent to the
Murphy Athletic Center and other facilities. The field is artificial, most recently replaced in 2006 with Sportexe PowerBlade turf, whereas until 1970
it used natural grass. The stadium obtained its current name on November 3, 1979 to honor Johnny Floyd, a longtime football coach at the
school.