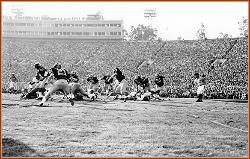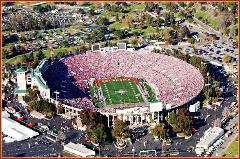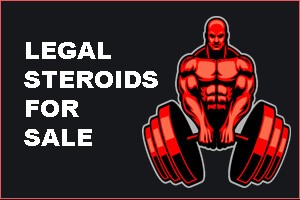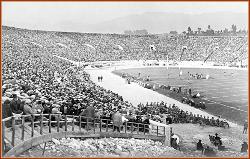 The Kibbie ASUI Activity Center, more commonly known as the Kibbie Dome, is an enclosed structure with a barrel-arched roof at the University of
Idaho in Moscow, the home of the Idaho Vandals. Completed in September 1975, it is used for competition in four intercollegiate sports: football,
basketball, tennis, and indoor track & field. Since February 2001, the Kibbie Dome has been referred to as the Cowan Spectrum for basketball
games. The elevation of the playing field/court is at 2620 feet (798 m) above sea level.

The Kibbie Dome officially seats just 16,000 for football, making it the smallest venue in Division I-A, although a record crowd of 17,600 was
recorded for a game with Boise State in November 1989, during the school's Big Sky era. The football field runs an unorthodox east-west, with the
press box on the south side.

When Dennis Erickson returned as head football coach in 2006, there was talk of adding a second deck to the stadium to increase the football
seating to 25,000, and building a new basketball arena. In February 2007, the state board of education appropriated funds to study expansion
possibilities.

When not used for football, the astroturf field can be rolled up in about an hour, revealing 93,000 square feet (2.13 acres, 0.86 hectares) of
polyurethane tartan surface which is used for indoor tennis and track & field. The five-lane track is 290 meters (317 yds) in length, and there are
9 tennis courts. Basketball and volleyball courts are also lined on the tartan infield.