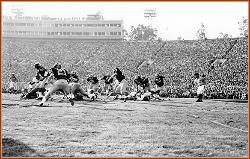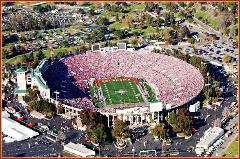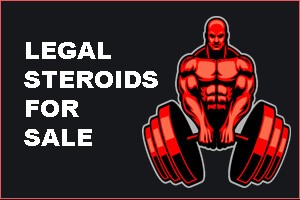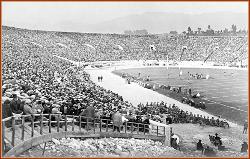 The present day Neyland Stadium, Shields-Watkins Field, had its beginning in 1919. Col.
W.S. Shields, president of Knoxville's City National Bank and a UT trustee, provided the
initial capital to prepare and equip an athletic field. Thus, when the field was completed in
March 1921, it was called Shields-Watkins Field in honor of the donor and his wife, Alice
Watkins-Shields.

The stadium, apart from the field it grew to enclose, came to bear its own distinguished
name - Neyland Stadium. It was named for the man most responsible for the growth and
development of Tennessee's proud football tradition. General Robert Neyland served as
head coach from 1926-1952, with two interruptions for military service.

After retiring from coaching, General Neyland was the university's athletics director until
his death in 1962. He was the guiding force behind several additions to the stadium's
capacity and is the man most responsible for the winning tradition that Volunteer fans
have come to expect through the years.

The latest addition to the facility are the 78 East sideline skyboxes in 2000, bringing
capacity to 104,079.

In 2007 the stadium added the East club seats and in 2009 will add the West Club Seats.