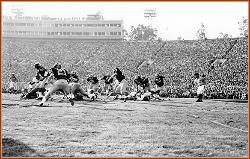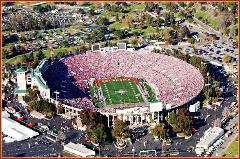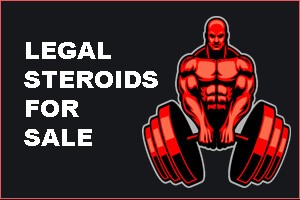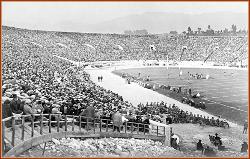 History
Reser was built in 1953 to become the permanent home for Oregon State football, and
has been their home field ever since. Intramural and club sports also use the facility
occasionally, most notably the field hockey and soccer programs. The stadium is located
on the southwest corner of the campus, at the intersection of 26th Street and Western
Boulevard in Corvallis. Prior to the 2005-06 seasons, the official capacity of the stadium
stood at 35,362. However, the Raising Reser campaign, begun in 2004, has seen the
current capacity increase to 43,300 with the addition of a new east grand stand, and
seeks to further boost seating to 55,000 through three phases of renovation.

"Phase Two" of the Raising Reser project, which began in December 2006 and will reach
completion prior to the 2007 football season, will focus on expanding seating in the
south end zone by wrapping the recently renovated east grandstand around to the west
grandstand. This addition will raise total seating capacity to 46,200 and also include the
installation of an 80 ft. x 30 ft. ProStar Digital VideoPlus Display, which will be the largest
display in the Pac-10.

Also prior to the 2005-06 season, the playing surface at Reser Stadium was AstroTurf
12/2000, installed in 1999. A new FieldTurf surface was installed in the Spring of 2005.

A JumboTron was located in the southeast corner to supplement the scoreboards at
both end zones (north and south). However, it was torn down after the 2006 season to
allow for the second phase of the stadium expansion.

The north endzone is also home to the Valley Football Center, which houses a large
weight room, offices and meeting facilities, reserved primarily for coaches and
administrators within the football program.

From 1999-2004, the Beavers posted an in-league home record of 18-6 at Reser
Stadium -- the best conference record of any team in the Pac-10 over that span.

The stadium alternates with Autzen Stadium at the University of Oregon in hosting the
Civil War game between Oregon and Oregon State.