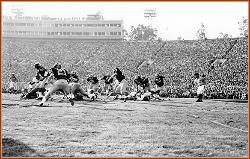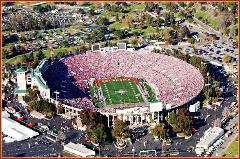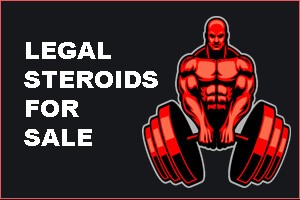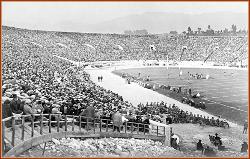 Under head coach Joe Tiller, the Boilermakers posted a 42-14 record from 1997 to 2005 — a .750 winning percentage — at Ross-Ade while the
average attendance has risen from 45,306 in 1996 (the year before Tiller arrived in West Lafayette) to 65,319 in 2000 (the sixth-largest in
school history).

From 2001 to 2003, Ross-Ade underwent a $70 million renovation that has made it one of the most attractive and fan-friendly facilities in all of
college football.

A unique alignment of conditions — blistering heat and an aging irrigation system — resulted in the playing surface literally coming up in pieces
in the fall of 2005. At the conclusion of the season, a team of experts led by Athletics Director Morgan Burke and Tiller set out to chart a long-
term solution for the field. Although typically thought of as a turf better suited to well south of the Mason-Dixon Line, the Purdue turf team
scouted sites in Maryland and Virginia and came away convinced a cold-tolerant strain of Bermuda grass was the best permanent fix. Sod was
laid in June of 2006.

Ross-Ade was dedicated Nov. 22, 1924, in a game against intrastate rival Indiana (the Boilermakers won 26-7). The stadium is named for its two
principal benefactors, alumni David E. Ross, late president of the Board of Trustees, and the late George Ade, playwright and humorist. It was
Ross who conceived the idea for the stadium and selected the site. He and Ade purchased and presented to the university the 65-acre tract on
which the stadium is located. The stadium's original seating capacity was 13,500 (with standing room for an additional 5,000). Six expansions,
plus end zone bleacher seating, eventually raised it to 69,200 in 1970. Capacity presently is 62,500.

Purdue has an all-time record in Ross-Ade of 242-143-13, a .624 winning percentage.

Ross-Ade features the Prescription Athletic Turf (PAT) system. In the late 1960s and early 1970s, when most collegiate stadiums were being
converted to artificial turf, two Purdue staffers, William H. Daniel and Melvin Robey, developed PAT, installing it in the stadium in the spring of
1975 at a cost of approximately $125,000.

Known as the perfect compromise between natural grass and artificial turf, PAT can keep the field playable and virtually divot-proof, even during
a storm dumping one inch of rain per hour. A network of pipes connected to pumps capable of extracting water from the turf or watering it makes
the system work. The pipes are located 16 inches below the surface and covered with a mixture of sand and fill.