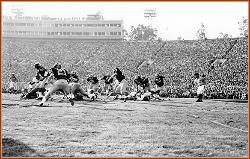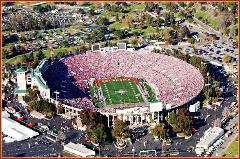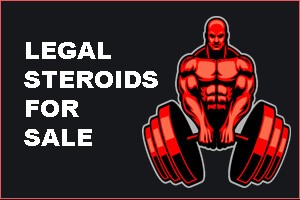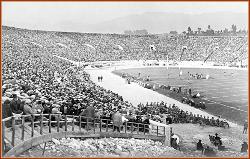 The Rubber Bowl is a stadium in Akron, Ohio. It is primarily used for American football, and is the home field of the University of Akron "Zips" and
high school football on Fridays. It is named after the predominance of the tire industry in Akron. The stadium opened in 1940 with a capacity of
35,202, and is located about three miles away from the main campus, next to Akron Fulton International Airport. Despite its name, there have
never been any recorded bowl games in this stadium.

In the winter 2007 newsletter of Hunt Construction, it was confirmed that the University has awarded Welty Building company the contract to
construct a $55 million dollar, 25,000-30,000 seat stadium on East Exchange street, groundbreaking in 2007, and a slated opening of Fall 2009.
This is subject to change, as it has been rumored that Brown, Joey, Wallaby, and Wallaroo Residence halls are still slated for usage in the
2007-2008 school year. To alleviate that need and continue expanding the residence hall population, The University has purchased the Quaker
Square hotel and shopping complex, converting the 189 rooms into a dormitory for 400 students.

On August 1, 2007, The University Officialls offcially announced the approval of the new stadium, which is slated for groundbreaking in October
2007. The stadium is slated to take 18-24 months, and the first game is slated to be held on September 12, 2009 against Kentucky.