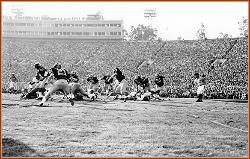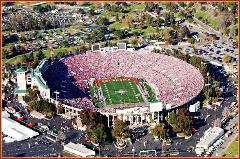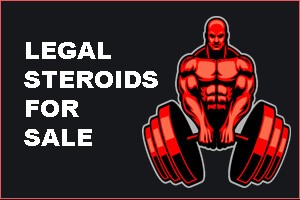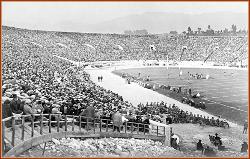 Spartan Stadium, located in San Jose, California, is the football stadium of the San José State University Spartans. It is currently the home of the
Spartan football and soccer teams. Spartan Stadium was the home of the San Jose Earthquakes (originally San José Clash) of Major League
Soccer from the league's inception in 1996 through the 2005 season. Past tenants have included the old San Jose Earthquakes of the North
American Soccer League from 1974 to 1984, and the San Jose CyberRays of the Women's United Soccer Association from 2001 to 2003.

Originally built in 1933 as a 4,000-seat facility, it has been renovated and expanded over the years to its present 31,000 seat capacity, with
private boxes and upper seating areas for additional fans. The most recent additions came in the late 1980s with the capacity of the stadium
increased from 18,000 to its present capacity of 30,578. For MLS games however capacity is limited to 26,525.

Around 2004 the stadium had come under criticism from the Earthquakes management. The field is narrow by soccer standards - 70 yds (64 m)
wide - , since it was designed for NCAA football. In addition the stadium's eastern bleachers are still made partly of wood and the stadium has no
jumbotron style video boards. The team had expressed interest in a new soccer-specific stadium in San José or elsewhere.

Spartan Stadium has played host to numerous FIFA events. Most notably the stadium was used as one of the venues for the 1999 Women's
World Cup.

The stadium also hosts the commencement ceremonies of San José State University every spring. In addition several concerts have been played
in the stadium over the years. Spartan Stadium is only 1 block from San Jose Municipal Stadium, home of the San Jose Giants, the High A minor
league baseball affiliate of the San Francisco Giants. Municipal Stadium is also home to the San Jose State University Spartans college baseball
team for some regular season games (other regular season games and practice are played across Alma Avenue at Blethen Field).

The defunct NCAA football Silicon Valley Football Classic was held there from 2000 to 2004.