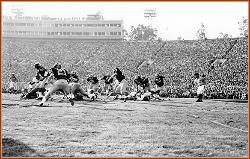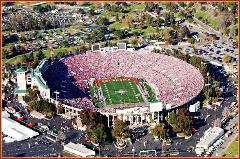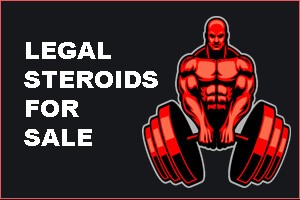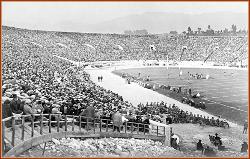 Sam Boyd Stadium is a football stadium located in Las Vegas, Nevada. The stadium is named after Sam Boyd. The stadium consists of an
uncovered horseshoe-shaped single-decked bowl. Temporary seating is occasionally erected in the open north end zone as needed. The
stadium is the home of the UNLV football team and was the former home of the CFL's Las Vegas Posse and the XFL's Las Vegas Outlaws. The
Stadium is also used for High School football championship games, and at times regular-season high school games for Bishop Gorman High
School.

The stadium was completed in 1971 at a cost of $3.5 million. It was originally known as Las Vegas Stadium. The name was changed to the Las
Vegas Silver Bowl in 1978 and than Sam Boyd Silver Bowl in 1984 and finally in April 1994 to Sam Boyd Stadium. The seating capacity was
15,000 from 1971 until 1977. The capacity was raised to 32,000 in 1978 and than to 36,800.

Since December 18, 1992 the site of the annual Las Vegas Bowl.

An $18 million renovation in 1999 raised the seating capacity to 36,800. It hosted the Las Vegas Posse of the CFL in 1994 and the Las Vegas
Outlaws of the XFL in 2001. It was the site of all three Western Athletic Conference conference title football games (1996-1998). In 1999 it
hosted the CONCACAF Champions Cup soccer tournament. Except from 1999 to 2002 the stadium has had an artificial turf surface.