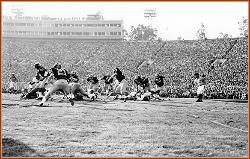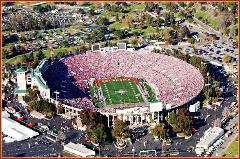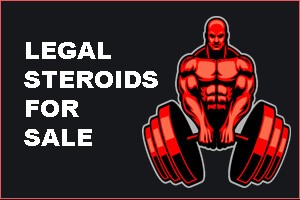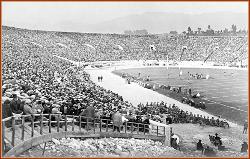 Williams-Brice Stadium
The stadium was originally built in 1934 with help of federal Works
Progress Administration funds and initially seated 17,600. The stadium
was originally named Municipal Stadium but was renamed Carolina
Stadium when ownership was transferred to the University of South
Carolina in 1941. On September 9, 1972 it was renamed to honor the
Williams and Brice families. Mrs. Martha Williams-Brice had left much of
her estate to the University for stadium renovations and expansions. Her
late husband, Thomas H. Brice, played football for the Gamecocks from
1922 to 1924.

The stadium's west upper deck was added in 1972, but it was the addition
of the east upper deck in 1982 that eventually created some controversy.
During a 1983 game against Southern California, as many fans celebrated
the play of the Gamecocks, the east upper deck began to sway, leading
the university to discuss safety measures. Giant shock absorbers were
consequently installed under the east upper deck, and head football
coach Joe Morrison was subsequently quoted as saying, "If it ain't swaying,
we ain't playing." However, during the 1988 season, many spectators
reported seeing a ripple effect across the east upper deck when the
marching band played the song "Louie Louie." The university indicated
that the sway or ripple was safe. To this day the east upper deck sways
whenever large groups of fans jump up and down.

The playing of the theme from 2001: A Space Odyssey as the Gamecocks
run onto the field at the start of every game, which The Sporting News
called "the best entry" in college football.